Prospects for brokers where insurtech and AI struggles | Insurance Business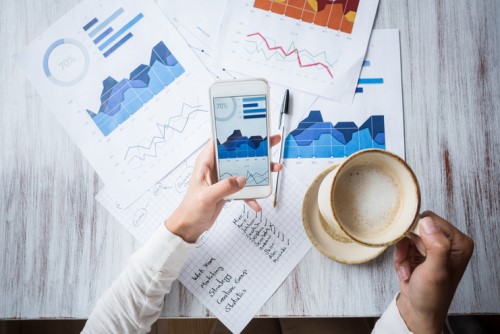 The rise of insurtech is impossible to ignore. New players are popping up everywhere casting lines of innovation into the insurance space. They won't all survive, but the ones that do are starting to thrive.
Data and software is fundamental to how insurtech generates business. Unlike incumbent insurers and brokerages, insurtech companies are not tied down by legacy and tradition. They are not defined by a typical distribution model or subject to potentially liable old-school assets.
Dan Preston, CEO at Metromile, which offers pay-per-mile insurance, said it is vital to assess what millennials really want from an insurance product. His mainly US-based company has received significant Canadian investment, including support from Canada's largest provider of P&C insurance,
Intact
Financial Corporation.
Search and compare insurance product listings for Digital Technology from specialty market providers here
Speaking at a CB Insights Future of Fintech event, he said: "A claims process being carried out by a traditional carrier has all of this friction associated with it. The challenge with the industry is that the incentives set up between carriers and agencies are not always well aligned, so in order for an insurtech company to really do the full stack (handling claims, etc.) it actually needs to hold the risk and become a carrier."
One of the worries insurers and brokers hold over the rise of insurtech is the resulting decline of manpower in the insurance industry. What will happen to the traditional broker once artificial intelligence (AI) and data-driven technology starts to take over?
Preston said: "Being able to complete claims in a really short amount of time is important for insurtech companies. In order to do that, the company needs systems that are able to algorithmically assess and pay out claims almost immediately, and also replicate the human decisions that go behind them.
"A lot of what is driving [insurtech] forward is not building up a massive operation (man power) but rather replicating or improving upon human decisions. But tech doesn't solve all the problems. You will find things at the edge of distribution that are really hard to model and that's when you need the experts and the really great claims adjustors that have the tools to be able to help customers through the more challenging claims."
So, perhaps insurtech doesn't imply a pending doomsday for insurers and brokers. Rather it could be seen as an opportunity for brokers to hone their skills and master the more specialised products to stay one step ahead of tech and AI.
Related stories:
Could insurance become obsolete?
Willis Towers Watson sheds light on new tech battleground