Robots aren't replacing brokers | Insurance Business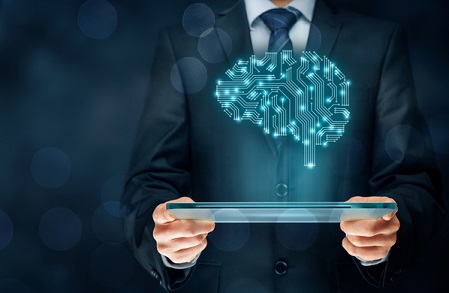 Direct-to-consumer and self-service insurance models have become all the rage with consumers. Insurance aggregators are helping drive the direct insurance model by allowing customers to easily find the coverage that suits their specific needs, while insurtech firms are increasingly finding new ways to automate the insurance process.
A recent report from IBM found that 81% of insurance companies said they have either invested in or are already working with insur­tech businesses. The same report also noted that 56% of insurers said insurtechs present an opportunity to improve customer relationships through technologies such as AI.
So does this mean brokers will soon be losing their jobs to robots? Johannes Pastor, national sector leader of insurance for KPMG Canada, doesn't think so.
"The Canadian insurance industry is heavily dependent upon insurance brokers," he says. "The myth that brokers will be crossed out of the value chain is simply not true."
In KPMG's recently released Canadian Insurance Industry Opportunities & Risks Report, insurers cited "focusing on brokers/ intermediaries and their needs" as one of their top business opportunities.
But Pastor stresses that brokers and carriers must find new ways to connect with and provide value for consumers in order to stay relevant. This could mean using Big Data capabilities to offer bespoke products and services, or investing in new technology to improve the customer experience.
"Brokers are under pressure to redefine their value proposition in the supply chain for consumers and insurers alike," Pastor says.
That said, consumers still appreciate the service brokers can provide, says Stephen Smith, partner in audit and financial services at KPMG Canada. "Canadian consumers value the broker's role in the insurance transaction," he says. "It's a fundamental part of the industry, and it differentiates Canada from other parts of the world, where we're seeing a much greater presence of insurance aggregators."
KPMG's report highlighted the fact that evolving consumer expectations are driving innovations such as automation, while also pressuring an industry that is strictly regulated and still clings to legacy operations. In other words: Brokers need to up their customer-centric game to set themselves apart from insurance-selling robots.
"The threat to brokers is very real," Smith says, "but there's also enormous opportunity for them to reinforce their value and think outside the box in terms of how they interact with customers."