Value of insurance broker 'irreplaceable' during COVID-19 pandemic | Insurance Business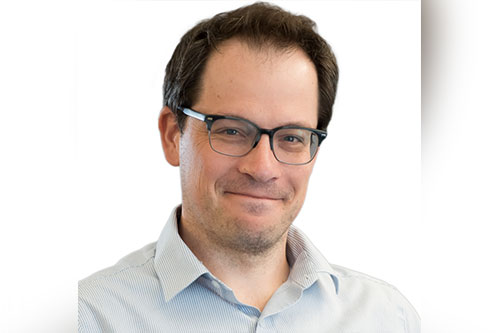 COVID-19 presents a real opportunity for insurance brokers to deepen their relationships with clients. It's a widely used phrase, but one that holds real weight in the context of the pandemic: 'Brokers are on the front lines' when it comes to guiding customers through these challenging times.
But it's important to remember that insurance brokers, like all front liners, are also directly impacted by the challenges of the coronavirus, both in terms of personal emotional distress and through changes in their working lives. The public health crisis has upended the traditional brokerage model, forcing brokers to forego personal interaction with clients and adopt new ways of working that are contrary to their traditional instincts for human touch.
Over the past two months, brokers across Canada have flipped the master technology switch. They've given the green light to digital tools, virtual meetings, and technology-enabled customer service, and they've adapted well to COVID-19's so-called 'new normal'.
Read more: Navigating a hard insurance market with new technologies
Moving forwards, brokers should not let this momentum fade, according to James Thom (pictured), SVP of corporate development and strategy at Vertafore. He said the question brokers need to ask when considering how to thrive in the 'new normal' is: "How do you modernize your brokerage to meet the demands of consumers in the modern digital world, but also be able to service them in a remote digital way?"
Thom added: "There's a wealth of tools that many agents or brokers have taken advantage of over the years, whether it's electronic payments, portals and self-service tools, but I think everybody needs to be re-thinking how they're adopting those and making sure that they're putting them out there to drive more efficiency for them and their customers.
"Brokers need to remove a lot of the transactional stuff on their plates and adopt tools that enable them to focus on the relationships that make insurance really special. It's all about building those relationships – and the pandemic is an opportunity for insurance brokers to deepen those relationships with a lot of their customers through these challenging times. Brokers are on the front lines of helping people get their lives back in order – that's an essential role for them to play."
Read more: Insurance customers saying goodbye to agents and brokers?
While the public health crisis has highlighted the value of broker support and advice, it has also given rise to intermediary naysayers arguing: 'Look, we can do everything online today. We can buy our insurance directly. Why do we need brokers?' When questioned about this, Thom said "Vertafore believes strongly in the value of the broker and agent," but he also suggested there is some commodity-type business that will likely move away from the broker channel.
"The broker distribution channel needs to evolve, for sure," he told Insurance Business. "There's going to be commodity business that brokers don't do anymore as those things move to a fully-digital, self-service environment. Brokers need to keep up with technology that's coming out in order to meet the end-insureds' expectations around how they want to be serviced, and also the speed in which they're serviced. But now, more than ever before, I think the value of the advice, protection and expertise that brokers bring is irreplaceable."