What does a crowdsurance solution for athletes look like? | Insurance Business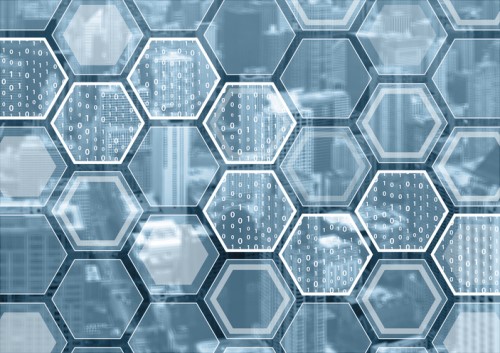 The sharing economy, blockchain, disruptors – these buzzwords are on the minds of professionals in every sector, and the insurance industry hasn't been immune to the effects of the digital revolution they represent.
Peer-to-peer insurance is one development in the space that brokers are taking note of, and rightly so, as more of these companies put down roots in the industry. From peer-to-peer insurers that donate leftover money not used to pay claims to those crafting crowdsurance products for blockchain-based companies, the space is becoming populated with newcomers upending traditional models of insurance.
If you need a refresher on peer-to-peer insurance, the basic model is based on individuals sharing risk. Customers' premiums go into a pool with others that may have similar risk profiles. This pool will then pay out to cover some damages or return portions of premiums if the group doesn't file claims.
Other P2P insurers are moving into self-governing models where users determine who can join the pool, set rules about the policies, and approve claims.
Yet the peer-to-peer space is relatively new and still innovating. REGA, a software company that's developing an insurance product for TokenStars, is doing exactly that: working out kinks in its model and determining the best fit for its client, before launching a product later in 2018.
"Our goal right now is to just prove that our platform can be very useful," said Sergei Sevriugin, CEO and founder of REGA. The company kicked off its offerings with pet insurance when it noticed that the standard products were too costly at times for customers and could offer more value, before moving into travel luggage insurance.
But Sevriugin also noted that REGA's focus is on niche products right now, and not on taking on behemoth insurance companies.
Take REGA's athlete insurance for TokenStars, a celebrity management platform using blockchain. Here, fans and advertisers can "buy into" celebrities, including athletes, using tokens that provide access to these individuals. Crowdsurance solutions come into play to protect the group of people investing in an athlete against risks, such as injuries.
The company explained that the solution for TokenStars "introduces a number of options for athletes wishing to protect themselves without involving insurance companies, as well as for investors who fund the careers of young sportsmen."
"We are not talking about the big markets here. We are not talking about health insurance or car insurance at the moment or property insurance," said Sevriugin, though the sharing economy has shown the possibilities for future products.
"We use the sharing economy every day right now. We use Uber or Airbnb," said the CEO, "but why can't we use the same approach with risk sharing?"
While insuretechs are proposing new models of insurance, some say their success depends on working with traditional companies. The feeling is mutual – insurers see the benefits of working with these companies because of the innovation they're introducing to the market. A recent IBM survey found that a majority – in fact 81% of outperforming insurers surveyed – said that they have either invested in, or are already working with, insurtech businesses.
Related stories:
IBM: Insurers should embrace insurtechs
Peer to peer insurance: why traditional insurers must wake up