What is the 'lifeblood of the insurance industry'? | Insurance Business Canada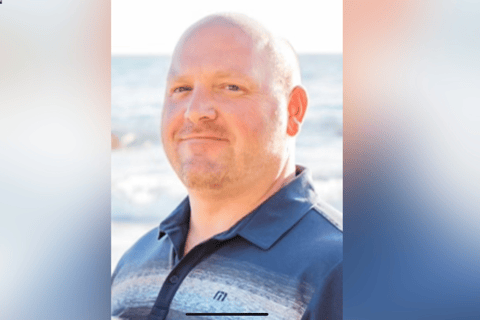 This article was produced in partnership with Applied Systems.
Karen Surca, of Insurance Business, sat down with Allan Lacoste, chief payments officer of Applied Systems, to discuss making payments seamless in the sector.
According to chief payments officer Allan Lacoste (pictured), of Applied Systems, a leading insurance technology provider, until a transaction clears, it isn't anything other than a quote.
With so many payment transaction types possible, Lacoste pointed out, a unified and integrated payment system that works seamlessly with an agency's management system platform is just the answer that the insurance industry has been searching for to enhance a process that is the 'lifeblood' of the sector.
With Applied Systems' recent launch of Applied Pay in North America, connectivity through an API into an agency's management system can now be both effortless and efficient, as well as offering the customer a multitude of payment options.
"It's been roughly eight months, almost nine, since I've come on board here, and, in that timeframe, I've brought and built a team and created, I think, something that is revolutionary in the insurance tech space," Lacoste said.
"It [Applied Pay] is a fully integrated solution to process all sorts of payments and it is our pride and joy."
Right out of the gate, Applied Pay resonated with insurance professionals who showed immediate interest and viewed the payment platform with obvious enthusiasm.
"The feedback has been tremendous,' Lacoste noted.
"Within two to three hours we had over 300 [insurance professionals] who had expressed an interest in signing up for the integrated solution, and we have now over 700," he added.
"We are launching within North America," Lacoste explained. "I think shortly after we can get to the actual scheduling, UK and Ireland will be a short follow because technically we can already process transactions just about everywhere on day one."
Connecting to the customer
Finding creative solutions that integrate into existing insurance agency technology platforms forms the backbone of the work that Applied Systems does best.
Widely considered to be the world's largest provider of insurance brokerage management systems, Applied Systems has solutions in place that connect the various players in the insurance space.
Lacoste highlighted that Applied Pay will also build on Applied Systems' connectivity base and offer the industry a solution to address current payment platform gaps.
"If you think about the agent management system and the connectivity between the insured and the agencies, the carriers and all of the stakeholders that are in the insurance ecosystem, it is essentially what Applied Systems does," Lacoste described.
"It's a solution where everyone can go into the same sandbox and get different outcomes," he added.
When asked to describe the nuts and bolts of Applied Pay, Lacoste answered enthusiastically.
"Applied Pay is the only natively integrated financial tool as far as payments go to [fully integrate] into the Agency Management System (AMS) that is on the market right now," he said.
"Our system is a natively cloud-based electronic payment system within the AMS itself. Account reconciliation, automation, recurring transaction, being able to split funds, send a portion to trust accounts and directly to carriers and the commissioning aspects of it all in real-time 24/7, 365 days a year through one single login."
Accurate payment transactions
The payment platform is also referred to as a Merchant Management System (MMS) that enables insurance providers to use the same password and username that they have already been using in their existing internal insurance technology platforms.
"You will now be able to tab over into the MMS which reduces the manual efforts like reconciliation, which is huge," Lacoste noted. "Our system automates all of that."
Lacoste argued that by automating and integrating the payment platform for agencies, time can now be freed up to deal with customers directly. It also minimizes the likelihood of mistakes being made with the use of outdated manual transaction methods.
"If you pull out a pen and post-it notes and write it [payment information] down and then you leave it on our desk to get to later, what happens if somebody were to capture that data? What would they do with it? What if you lost the information and it isn't a PCI-compliant environment?" Lacoste illustrated.
With Applied Pay, the customer can initiate those transactions themselves. The insurance provider can text a link, Lacoste explained, and they can click to pay on their chosen Apple device, by email, or by their digital wallet.
"You are able to launch a browser with a virtual terminal where you can key in the transaction with the MMS solution that we have got," Lacoste said. "We think that once it's in their hands they will never want to go back to the old way of doing things."
Cyber protections built-in
As with all things digital, the question may arise as to how safe payment transactions are when carried out in an automated environment.
"Our system is launched using the latest technology, which is referred to as DLP, or Digital Loss Prevention," Lacoste pointed out.
In simple terms, Lacoste explained, Applied Systems' MMS has built-in the ability to see where the transaction came from, as well as to pinpoint the IP address and determine whether the transaction was mobile or static.
'Our back-office can also provide a full risk and fraud prevention set-up so that each transaction is scored from one to 10, with 10 being everything is fine, and one will lead us to decline or hold the transaction," Lacoste elaborated.
"We manage the breach; the cardholder data is secured and tokenized and is stored in a cloud."
Paying the way forward
Identifying holes in the current payment transaction methods being used and staying ahead of the technology curve while putting theory into practice have propelled Applied Systems to the forefront of the insurance payment solutions currently available on the market.
"We are an innovator. We are having to adapt to a younger crowd who doesn't necessarily want to do things the way that mom and dad did things," Lacoste said.
"A lot of them [tech providers] started raising capital two or three years ago and they haven't gotten anything other than a conceptual plan," Lacoste described.
"With us, nine months ago this was an idea and now we're live and actually running transactions in the US and Canada right now."
Allan Lacoste, chief payments officer, is responsible for the strategic direction of Applied Pay, the only natively integrated digital payments solution built specifically for insurance and directly integrated into agency technologies and daily workflows. With more than 20 years of executive experience in multinational banking and financial services, Allan founded the legendary Powerhouse Payments ISO, which eventually serviced nearly 50,000 individual merchants. Following the multimillion-dollar acquisition of Powerhouse Payments, Allan held leadership roles at Total Merchant Services and NUVEI.