Female leadership abounds, but gender parity still lacking in insurance | Insurance Business Canada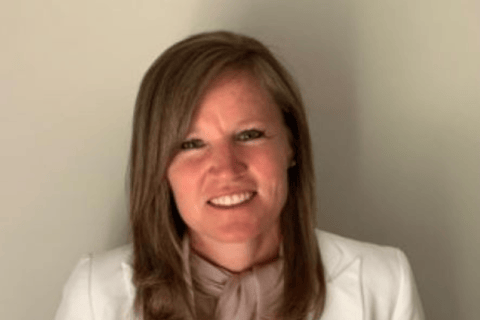 Strong female leadership can now be found across the insurance industry. As of 2021, women occupy 29% of senior executive roles, according to the Million Women Mentors Women in Insurance Initiative. These are greater numbers than ever before, but still far from gender parity. And at the highest salary levels, men in insurance greatly outnumber their female counterparts.
Steamatic Canada is making it a point to recognize the achievements that women in insurance have made. The company, which provides emergency and disaster restoration services for insurers, is presenting the Woman of Distinction award at the Insurance Business Canada Awards (IBCAs).
"A woman of distinction uses her time to improve things for others and encourage them to achieve their full potential," said Laura Pennings (pictured), Steamatic Canada's vice president of sales and business development – Ontario, Maritimes & Western Canada. "They influence decisions that shape and define their organization and communities."
Now in its seventh year, the IBCAs recognize Canada's most outstanding brokers, brokerages, insurers, underwriters, MGAs and risk managers for their achievements, leadership, and innovation. This year's winners will be crowned at a celebratory awards event on November 17 in Toronto.
Read more: Revealed – excellence awardees for Insurance Business Canada Awards 2022
For Pennings, the insurance industry has come a long way in balancing the gender scales since she entered it nearly 20 years ago. "I remember entering a meeting with 25 or 30 people in it, and I was the only woman in the room. You would never see that anymore," the VP mused. "We've made significant leaps and bounds."
Part of the success is thanks to the informal networks that form when women mentor and champion each other. Pennings said mentorship goes in all directions, not just from top down. "They say that you are the product of the five people that you spend the most time with, so I think we all mentor each other every day," she said.
The diversity, equity, and inclusion (DEI) project in the insurance industry is not complete. Many insurance organizations are making DEI strides within their own space, broadening the career paths for women and other minorities through actionable goals. But there's still a way to go for female representation, especially at the highest levels.
A global survey by IGI and Eames Group earlier this month indicated that many professional women continue to be held back in their careers by childcare responsibilities and menopause. Women in the survey also blamed corporate culture and "casual sexism" as major stumbling blocks.
Removing systemic hurdles for women to reach the top is important to ensuring diversity in insurance boardrooms. Insurance companies should build a robust system for attracting diverse candidates at every point of the hiring process, according to Pennings.
"We need to be methodical about ensuring that every employee within the organization can pursue training and development," she added. "A company is only as strong as its team members."
Pennings shared advice for fellow women striving to leave their mark in insurance: "First of all, have a mentor; in fact, have multiple mentors. They can give insight about yourself that you aren't always aware of."
She added that women shouldn't pigeonhole themselves by only taking mentorship from superiors in their company. People from different professions and walks of life bring their own wealth of knowledge and experience. "I think I learned the most from people in other fields in various positions in other businesses and industries," Pennings said.
Second, Pennings advised women to expose themselves to as many opportunities as they can. "It can be something as simple as going to training courses or attending conferences. There's going to be an experience or an interaction that you can learn from," she explained.
"Watch how others interact with, lead, and motivate each other. You will always walk away with a nugget or two that you can take moving forward."
Sponsoring the Woman of Distinction Award at the Insurance Business Canada Awards for several years has been a "natural fit" for woman-led Steamatic.
"Having experienced challenges and successes herself over the years, Steamatic's president and owner, Nancy Raymond, knows how important it is for women to support and celebrate each other," Pennings said.
"We need to continue to be innovators in this industry and pay it forward. When we succeed, we bring others along with us."
This year's Insurance Business Canada Awards ceremony will be held on November 17 at the Liberty Grand in Toronto.
Please visit ibawards.ca/register to register your attendance.