How women can succeed through self-development and mentoring | Insurance Business Canada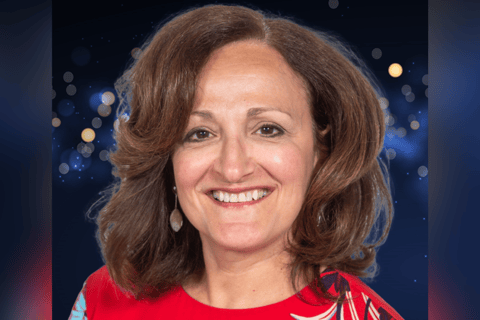 What's the most important element of success in a demanding and traditionally male-dominated profession? Anna Kavanagh's example shows that it is consistent self-development and the effort to learn from role models.
The vice president at TD insurance Affinity Market Group has spent over 30 years in the industry, being responsible for a wide product range, including critical illness and disability insurance for blue-collar workers, as well as structured settlements and segregated funds. When she joined TD Insurance, she brought substantive experience in life insurance products and had the opportunity to get involved in the home and auto segments.
One of Insurance Business Canada's Elite Women for 2022, Kavanagh talked about her career and the leadership lessons she has learned in a recent interview.
She recalled that when she started in the industry in the late 1980s, she had to let her managers know about her aspiration to take on a more senior role.
"[Y]es, I had a family, but that didn't mean that I also didn't want a career. And so I had to make sure it was clear that the job was more than just a paycheck to me, that I wanted to advance, that I wanted a career," she said.
She knew that achieving this goal would require an investment in learning, so she enrolled at the Life Office Management Association and became a Fellow of the Life Management Institute. Thereafter, her success in managing disability and critical illness products led to her qualification as a Registered Health Underwriter. Another valuable learning experience was a 10-week course administered by the Direct Marketing Association.
"[These courses] gave me that foundational knowledge to really hit the ground running, but it also made me more confident as a woman. And so I was able to elevate my performance and make an impact," she said. "[It also] signalled to my manager and others that I wanted to advance my career."
For Kavanagh, a critical part of the learning process was being mentored by people who were willing to share their perspective on leadership.
"Mentors actually let you know how others see you," she said. "And part of growing as a leader in any organization is understanding how you're able to motivate and inspire others."
Although she regrets not seeking more mentors earlier in her career, she said she was influenced by many role models, both women and men, who taught her how to be a good listener, leader and decision-maker. She was also able to observe first-hand how these role models encouraged and led people.
Looking at opportunities in the industry today, Kavanagh emphasized the growth in the number of women in senior positions and in sales and actuarial jobs, which used to be associated with men. She is optimistic that more women will also become leaders of insurance companies.
Finally, she emphasized that the profession requires intelligence, domain expertise, and soft skills such as relationship building inside and outside the organization. Earning people's trust through authenticity is another characteristic that she cited as important for women who want to succeed in their careers.