Why diversity in insurance should not stop at mandatory training | Insurance Business Canada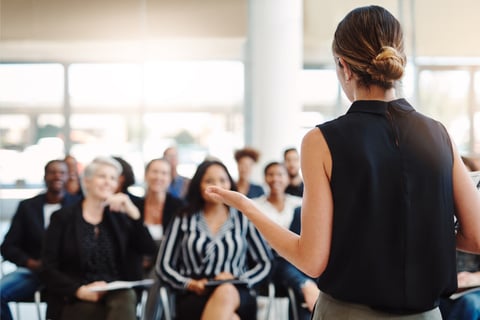 It's 2023, and companies that champion diversity and inclusion in their workplaces should be the norm. While toxic and hateful behaviour can be difficult to completely remove from any organization, companies should be aware of the risks such attitudes can have within their workplaces, and should address them immediately – especially if they value attracting and retaining talent.
But there is more to being an inclusive employer than having diversity rules in place to attract new recruits.
The 14 insurance companies recognized by Insurance Business Canada for its 5-Star Diversity, Equity and Inclusion (DEI) awards were selected not just for their achievements in creating progressive work environments, but also for their ongoing commitment to their related programs. One of this year's winners, QBE Services, is notable for having several programs that not only focus on attracting talent and proper representation across its leadership, but also show the company's full support for the LGBTQ+ community.
"A [DE&I] program is key to providing direction, accountability and a form of measure," commented QBE Services underwriting manager Lisa Wolfe. "You need to be able to identify challenges and gain insights into what the obstacles are. I think it also allows you to adequately address those issues, report on them and address the root causes."
Wolfe added that DEI programs also help address and change organizational cultures to be more accepting and supportive, while reducing the risk of negative consequences that the group may face should there be some pushback to certain decisions. But the underwriting manager is also aware that there are still challenges to face whenever the company implements DEI programs.
"As much as we've been able to accomplish and move forward, there's still a lot of work to be done. There are a lot of moving parts with DE&I," she said. "Some people tend to focus on diversity, which can mean many things. Others focus on inclusion, which is also a grey area. So, I think that we need to heighten our focus around equity as well – equity being one of the most measurable in terms of numbers that give you accuracy in terms of the statistics and the measurements."
Apart from its internal DEI programs, QBE Services is also part of an initiative that looks to connect with other like-minded groups worldwide. In 2016, the company became a member of the Stonewall Global Diversity Champions program, which is a forum for organizations across the world that are committed to LGBTQ+ equality.
QBE Services' DEI efforts are not just for PR show, either; an anonymous survey participant with the company told Insurance Business how QBE Services goes above and beyond with its DEI approach.
"DE&I absolutely has to be measured in numbers; what does your company representation look like across all verticals? Most companies have a DE&I policy but without an accountable measurement this doesn't necessarily translate to results," the participant said.
"I'm pleased to work for a company that has representation across our leadership, notably women and visible minorities. There is a true sense of belonging for this reason that can't be replicated merely through a DE&I-related mandatory training session."
Share your thoughts on this story in the comment box below.