Allianz discusses sustainability of auto insurance | Insurance Business Canada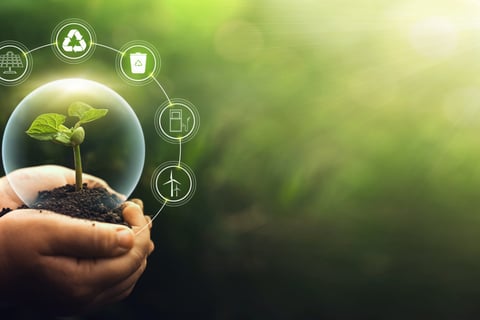 At its 10th Allianz Motor Day, Allianz addressed the question of how sustainable car insurance can be, calling for an increase in so-called "green repairs" to vehicles. The discussions at the Allianz Motor Day event focused on how electromobility can be a driver for decarbonization on both the products and services sides and how CO2 emissions can be reduced through sustainable claims management.
"In car insurance, we see many levers in sustainable claims management that can significantly reduce CO2 emissions," said Klaus-Peter Roehler (pictured above), a member of the board of management at Allianz SE, responsible for the insurance business in Germany, Switzerland, Central and Eastern Europe as well as global P&C retail and SMC and global claims. "In this context, finding suitable opportunities to repair rather than use new parts is of the greatest importance.
A majority of motor vehicle collision damages are small to medium-sized, mainly affecting exterior parts of the vehicle. For these damages, there are green repair options – repairing the damaged part rather than replacing it with a new one. The production of a new part has a significantly higher CO2 footprint than a repair, Allianz said.
"While these repair options are already being used today, we still see great potential for improvement here," Roehler said. "If insurers increase repair rates in Europe by just two percentage points per year, according to the calculations of our experts, almost 30,000 tons of CO2 emissions can be avoided – equivalent to the annual energy consumption of around 5,100 households. This underpins our proposition to increase green repairs in the future."
Another method for ensuring more sustainable claims management is the standardized certification of workshops in European markets according to sustainability criteria, Allianz said.
"Allianz, along with other stakeholders in the motor vehicle industry, would like to create common standards across Europe," Roehler said. "Only in this way is it possible for us to consciously include adherence to sustainability criteria in choosing a workshop."
The European Union climate law stipulates that Europe should become climate-neutral by 32050 and there should be at least a 55% reduction in greenhouse gas emissions by 2030, compared to 1990 levels. Allianz co-founded the United Nations-convened Net Zero Insurance Alliance (NZIA) to contribute to this goal by promoting the decarbonization of insurance portfolios.
"We take a holistic approach to the topic of sustainable mobility," Roehler said. "And one thing is clear – without sustainable mobility and the consistent expansion of electric mobility, the ambitious goals of the EU cannot be achieved. To make electric mobility sustainable for the masses, all market participants must create customer-friendly solutions. These include, among other things, faster expansion of the charging infrastructure, competitive prices and useful services related to electric vehicles."
Allianz is partnering with experts and other brands to create a dedicated digital platform for electric vehicles, the company said. The platform will provide customers with comprehensive information about electric mobility and offer a curated marketplace for everything related to electric vehicles. It will go live in 2023, starting in Germany. Over the course of the next year, Allianz Partners will facilitate the platform's rollout in many other markets.
"With this platform, Allianz aims to help customers decide in favour of sustainable mobility by offering them a wide range of information, products and services related to electromobility, all in one place," Roehler said.