The Co-operators CFO supports financial disclosure of climate-related risks | Insurance Business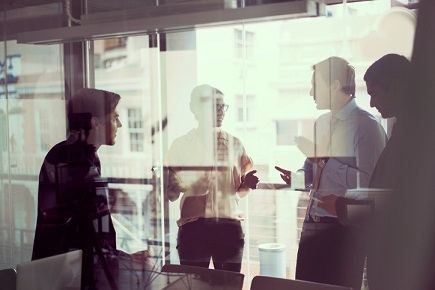 The chief financial officer of The Co-operators Group Limited has joined 34 other international CFOs in support of the financial disclosure of climate-related risks and opportunities.
According to a release, The Co-operators CFO Bruce West signed a CFO Statement of Support for the recommendations of the Financial Stability Board (FSB) Task Force on Climate-related Financial Disclosures (TCFD), in collaboration with the Accounting for Sustainability Project (A4S).
Register for our exclusive CE webinar Cyber Insurance 101, and get covered on selling cyber
.
The Co-operators as a whole also issued a statement, saying that as one of the founding members of the Canadian chapter of A4S's CFO Leadership Network, it is in full support of the public declaration of support for the recommendations.
"The Co-operators is proud to join an international effort towards a more sustainable, resilient and low-carbon economy," West said in a statement. "Insurance and financial services industries and the Canadians who rely on them will continue to experience increased risk and challenges as the climate changes. By incorporating these recommended disclosures into our financial statements, we can better manage climate-related risks to protect the financial security and peace of mind of Canadians for generations to come."
Search and compare product listings for insurance against a Natural Disaster from specialty market providers here
The TCFD's recommendations are "intended to lead to effective measurement and improved company resilience; informed decisions by investors; and better evaluation of risks and exposures by lenders, insurers and underwriters," The Co-operators said.
Related stories:
The Co-operators donates to organizations that aid marginalized youth
The Co-operators CEO challenges fellow insurers to educate customers on flood risk