First Onsite forms partnership with Alert Labs | Insurance Business Canada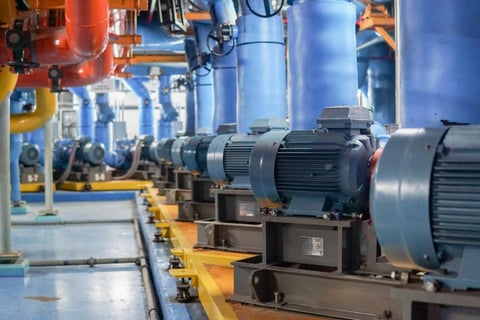 Disaster recovery and restoration provider First Onsite Property Restoration has entered into a partnership with Alert Labs – a firm that offers real-time water monitoring solutions for flood detection and analytics.
The partnership enables First Onsite to help its commercial clients proactively mitigate water damage caused by leaks, which will reduce the need for emergency repairs as well as the risk of disruptions to building services.
First Onsite clients can now access Alert Labs' AlertAQ water intelligence platform and cellular-connected sensors to receive 24/7 water insights and emergency alerts, as well as the company's wide range of sensors: Floodie for water leak detection; Humie for humidity and temperature; and Flowie-O to track water use data. Clients can also tap into Alert Labs' Shuttie technology to remotely shut off water flow before emergencies can occur.
While flooding caused by severe weather events can be dangerous, it can often be mitigated with proper preparation, as weather forecasts can help individuals prepare. But water events associated with plumbing infrastructure failures are more covert. First Onsite said that even the most minor leaks can lead to issues over time, such as mold growth, structural degradation, health risks, and so on.
"Property damage caused by water-related events accounts for nearly 70% of First Onsite's emergency responses. With this partnership, we can offer property managers, building owners, insurance companies, and other clients solutions to reduce risk and improve water efficiency," said First Onsite Canada and global client solutions Dave Demos.
"Alert Labs' partnership with First Onsite means that more customers will reduce the significant losses and subsequent insurance claims that result from water damage," explained Alert Labs CEO Bob Wasserman. "Our water intelligence platform will enable First Onsite to provide these important services to their customers along with valuable water consumption insights. Together, we look forward to helping customers not only protect their buildings but also reduce costs and use water more sustainably."