Flooded cottage owners ineligible for disaster relief | Insurance Business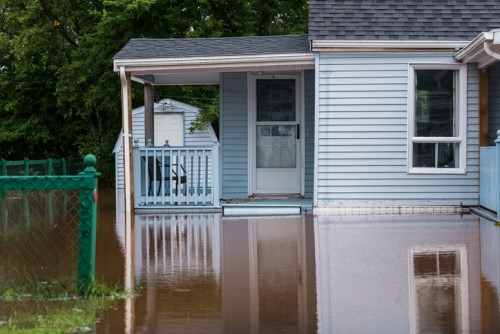 Ontario homeowners with cottages damaged by floods may not qualify for provincial disaster relief.
To be eligible for Ontario's Disaster Recovery Assistance Program, the damaged property has to be a homeowner's primary residence. Secondary residences, such as cottages, may not necessarily receive the financial aid.
Search and compare product listings for insurance against Overland Flooding from specialty market providers here
During a tour of the flooded portions of Cumberland and Clarence-Rockland this week, Ontario Premier Kathleen Wynne told affected homeowners that the province would offer aid. But when asked if affected cottage owners would also be compensated, she explained that "each situation is different."
"I'm not going to second-guess that process because everyone needs to get the information from the ministry and make their applications," Wynne said.
Gilles Leroux, a Carson Point resident who owns a flood-damaged cottage on the Ottawa River – said cottage owners also deserve assistance.
"I knew we wouldn't be getting the same relief as primary residents, and that's understandable," Leroux told CBC. "But [we should] at least get a certain amount to help us rebuild, because I pay taxes in Ontario all my life. And it doesn't count. We're just left out."
Leroux also revealed that because his property lies next to the river, he cannot and does not have any sort of flood insurance. Without insurance or financial support, he will have to spend about $25,000 to replace the water damaged walls and floors of his home.
Homeowners eligible for Ontario's disaster assistance program are entitled to a maximum of $250,000 from the provincial government, for "emergency living expenses and partial financial assistance to return essential property to its basic function."
Related stories:
Brokers have great power, great responsibility as Ontario and Quebec floods continue
Desjardins lends a hand, provides relief to flood victims