IBC outlines four key points for government in attempt to tackle flood | Insurance Business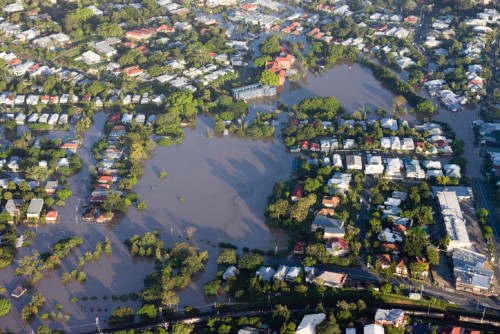 A regional president of the Insurance Bureau of Canada (IBC), in an opinion piece, recently said that the Bay Area needs to get its act together if it wants to avoid another costly flood event.
IBC Ontario Region president Kim Donaldson is calling on the government at all levels to help plan for the bigger picture and find ways to mitigate flood loss.
How is your home insurance carrier performing? Tell them how they can improve with our
Brokers on Carriers survey
.
In an opinion piece published in The Hamilton Spectator, Donaldson said that the economic prospects of the Bay Area "depend in large part on the vitality and resiliency of its industries and employers," and that extreme weather and climate change can disrupt it all.
"The issue of climate change is a significant and growing concern for the industry because claims for weather-related damage are growing fast," Donaldson argued in the piece.
Search and compare product listings for insurance against Flooding from specialty market providers here
"For many years, fire was the number one cause of insured damage, but no more. Flood events now constitute the largest proportion of disaster claims in Canada," she explained. "As climate change unfolds, expect to see extreme weather-related damage continue to trend upward. The impact on individuals, their communities and governments will be dramatic."
Donaldson said that while the municipal leaders of the Bay Area have responded to flooding and similar extreme weather events by including the risks into their planning processes, the provincial and federal governments also have to be involved for a more "co-ordinated and integrated approach."
She raised four key points that all three levels of government should consider:
"First, communities should target priority infrastructure investments, including the repair and upgrade of aging and failing sewer and storm water systems."
"Second, building codes and standards need to be modernized and adapted to withstand the more severe weather that we're expecting."
"Third, communities should improve their land use planning so that homes and other construction projects are not allowed in or near known flood zones."
"And fourth, consumers and the public should keep informed about climate change risks."
"IBC recommends that Bay Area municipal leaders continue to adopt a long-term view when planning development," Donaldson concluded. "The pressure to deal with what is happening right in front of us often takes precedence over what might be needed 'one day.' While immediate problems can't be ignored, neither can the needs of the future."
Related stories:
As the floods come, who should pay the price for preparation?
Canada's flood zone secret