IBC urges the public to prepare for flood season amid COVID-19 | Insurance Business Canada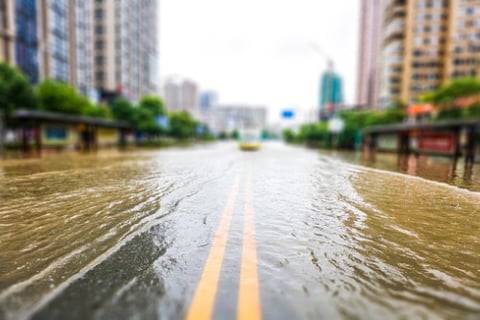 The Insurance Bureau of Canada (IBC) has issued an advisory warning Canadians of the coming flood season – which could get complicated due to the ongoing COVID-19 crisis.
Incoming warm weather bringing snowmelt and spring storms will raise the risk of spring flooding across Canada, IBC warned, adding that Provincial Emergency Management authorities have already predicted that certain communities will likely experience flooding.
IBC urged homeowners to make their own preparations for flooding, especially since emergency responders have already been spread thin dealing with the pandemic.
"During a severe weather event, everyone's priority must be their personal safety and the safety of loved ones and neighbours," the insurance body said in its release. "Given the current COVID-19 pandemic, emergency responders may have reduced resources. As such, this places greater emphasis on individual preparation."
The bureau also offered a reminder that some insurers now offer residential overland flood insurance. Together with sewer backup coverage, the insurance products help reduce the financial risk of inland flooding events. IBC noted that these products are optional and must be added to home insurance policies for an additional premium.
"Even while all levels of government are coping with the pandemic, we still face the same risks from extreme weather, especially flooding, that come every spring," the organization stated.
IBC also continues to advocate for a "National Action Plan on Flooding." In its release, the bureau called for a plan that includes investment in resilience infrastructure to protect communities from flood (and wildfire); improved flood mapping; measures to relocate those living in high flood risk areas; and making overland flood insurance accessible to homeowners at high flood risk.