Manitoba upgrades overland flood warnings as rain intensifies | Insurance Business Canada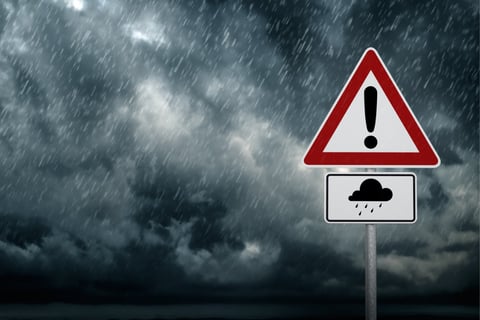 With rainy conditions expected to worsen in the days to come, the Manitoba government has raised the overland flood risk warning of certain parts of the province.
The Hydrologic Forecast Centre of the Manitoba Transportation and Infrastructure department upgraded the overland flood watches for a part of southwest Manitoba and the southeast corner of the province. It also maintained its overland flood watch for the entirety of southern and central Manitoba, and issued a new warning for Dauphin Lake.
The centre also warned that most Manitoba basins received 20 to 40 mm of rain earlier this week, with an additional 20 to 40 mm expected to fall over the next three days based on weather forecasts. Some localized areas have also been cautioned that they will see more than 40 mm of rainfall.
"An overland flood warning indicates a higher probability of overland flooding occurring based on forecast precipitation, whereas an overland flood watch indicates that overland flooding is possible but not as likely to occur," the centre explained in its release.
"Several communities throughout the province continue to be impacted by high water levels. The Manitoba Emergency Measures Organization (EMO) continues to work with all local authorities and emergency management partners to provide guidance and support for response and recovery activities."
According to a government release, 28 states of local emergency were declared due to severe flooding. Reported flood impacts include loss of road access, flood properties, and water-damaged infrastructure.
On top of the flood warning, the Hydrologic Forecast Centre also warned Manitoba residents to be wary of a possible SMS phishing scam involving the Disaster Financial Assistance program. The agency reported that some members of the public have reported receiving texts inviting them to claim $150 in "disaster financial assistance" by clicking on a fake URL which could lead to stolen data.
"The Manitoba government does not use texting to contact the public about support through this program," the centre cautioned. "If such a text is received, do not click on the link."