Record-making rainfall leaves North Gower severely flooded | Insurance Business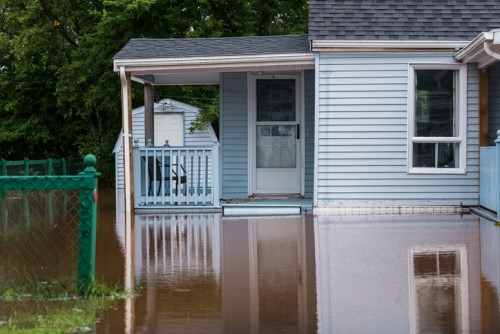 A storm on Monday that produced record rainfall in Ottawa has left portions of the village of North Gower waterlogged.
Both homeowners and farmers were affected by the flooding. Flooding was so severe in some places, that some have elected to wait until their properties dried out before taking note of the damage.
Search and compare product listings for insurance against Flood Damage from specialty market providers here
At least 80 millimeters of rain fell over Ottawa earlier this week, CBC reported; it is speculated that more could have fallen on North Gower, located southwest of the capital.
"I'd never seen anything like this since I've lived here," Ron Doyle, a resident of North Gower for 10 years, told CBC. "I hope the water hasn't done too much damage in my basement. But I'm pumping it out right now as fast as I can. I hope my insurance covers it, I guess."
Doyle estimated that there is about 25 centimeters of water in his auto shop.
"I just hope I have coverage for an event like this, because if not I'm out a lot of money and a lot of tools that have taken me a long time to get," he exclaimed. "I've put a lot of time and money into my shop, and it's under water."
"[The rain] has really just added to a bad situation to begin with," said Rideau-Goulbourn councillor Scott Moffatt.
"This is about the third or fourth flood event that we've seen in the North Gower area this spring and summer. It's been a very difficult summer for at least the farmers around here, but now all of a sudden what we're seeing here is impact on homes, impact on local businesses, because the level of the water is just so high."
CBC reported that farmers' fields in the area have been flooding since spring, which has delayed crop planting. The recent rainfall and resulting flooding only delays the planting further.
"It's challenging. It's challenging for the people who live around here. It's a challenge for the people who make their living off this land," Moffatt stated.
Related stories:
Global economic natural disaster loss total revealed
IBC praises authorities over flood mitigation scheme