Report: Basement flooding is the top climate change cost in Canada | Insurance Business Canada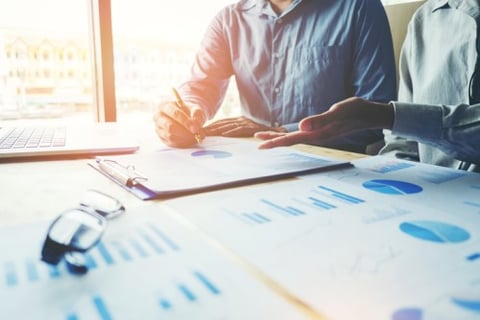 The Intact Centre on Climate Adaptation at the University of Waterloo has released a new report, which says basement flooding is the biggest climate change-related cost Canadians are dealing with.
Intact Centre spent three years preparing the report, which identifies the most common flood risks for Canadian homeowners. Researchers examined the results from flood risk assessments of over 500 homes in southern Ontario and Saskatchewan in 2017 and 2018. The report also gives recommendations on how homeowners can protect themselves from basement flooding.
Citing data from the Insurance Bureau of Canada, the report said that the average cost to repair and remediate a flood basement in 2018 was $43,000 – a figure that could rise even more over time as basement flood incidents across the country continue to rise with the changing weather and climate.
According to the report, the most common factors that increase the risk of flooded basements in homes include ground level windows (82% of homes assessed), downspouts that deposit water less than two metres from the foundation of the structure (78%), basement drains with poor grading that directs water into the foundation (69%), and cracks in basement windows that allow seepage (63%).
The report also found that many Ontario households did not do enough to prevent water damage in their homes. Eighty-five per cent (85%) of Ontario households did not have a backup sump pump or backup power; 71% had furniture or electronics at risk of water damage; 53% had a lack of maintenance of backwater valves; and 40% failed to maintain their sump pumps.
Intact Centre discovered that 60% of participants would take action to reduce flood risk if the actions were simple, cost under $500, and could be completed by a homeowner in less than a day. Acting on that observation, the research centre has suggested 10 actions homeowners can carry out to reduce flood risk – all while costing under $250 (or even nothing at all, in some cases):
Remove debris from nearest storm drain
Correct grading around foundation
Clean eaves and extend downspouts
Install window wells ad covers
Keep floor drains clear
Store valuables in watertight containers
Test sump pump and install backup power
Install and maintain backwater valve
Repair or replace deteriorating pipes and appliances
Install and maintain flood alarms
"For many Canadians, their home is their biggest asset and ultimately their retirement fund," said Intact Centre head and University of Waterloo professor Blair Feltmate in a statement. "To protect that investment, any homeowner who lives where it rains can easily and cost-effectively deploy simple measures to lower their chances of experiencing basement flooding."