IBC: We're fighting 'prolific fraud' in Canada | Insurance Business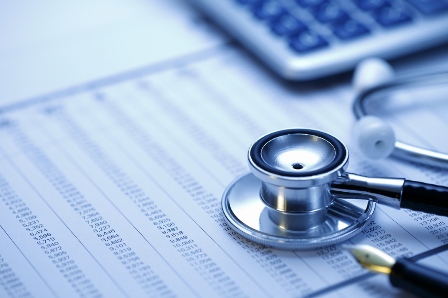 Medical services fraud is a huge problem in Canada. Every year, many Canadians fall victim to fraudulent schemes wherein they're overcharged for medical services, receive and are billed for unnecessary medical procedures, or are simply unknowingly provided and billed for uncovered medical procedures.
The cost of this "prolific fraud" goes well beyond financial loss. When criminals cheat the system, there's a real cost to human capital, according to Henry Tso, vice president of investigative services at the Insurance Bureau of Canada (IBC). As part of Fraud Prevention month, the IBC is urging Canadians to educate themselves about medical services fraud so that they remain informed and are able to receive the proper treatment they need when and where they need it.
Read next: Woman's hand cut off in insurance fraud attempt
"There are a number of ways fraudulent activities may take place when it comes to medical services fraud," Tso told Insurance Business. "One example is overbilling for services. You might go to a clinic for physiotherapy or to see a chiropractor and they could either bill you for services that were never performed, or for additional treatments, unnecessary treatments and examinations that were not really required.
"Sometimes, fraudulent medical providers will prescribe devices to help a patient get better but those devices are not really needed. Furthermore, some will send a bill for a service to the insurance company in which they basically reclassify the treatment they provided so that it's covered, even if they provided an uncovered service."
How do criminals get away with this? Oftentimes, they ask patients to sign blank forms. They pass this off as a time saving exercise, and lots of patients fall for this because of the innate trust they grant to those in medical professions. This insurance fraud mechanism is easy to prevent. The IBC is encouraging Canadians to never sign any documentation or any blank medical insurance forms without reading the details. Furthermore, they're encouraging patients to check the credentials and certification of the medical provider before accepting services.
In the news: SGI recounts 2018's top fraud stories
"There's real human and financial cost when criminals cheat the system. Everybody pays," said Tso. "It's not just the insurance industry that suffers; it's also the government, the taxpayer and the emergency services. Every link in the chain of events takes a hit.
"If a driver stages a collision and then one or more people claim and collect benefits from insurance companies for non-existent injuries, it's not just the innocent drivers and the insurers who are affected. It's the government, the police, the emergency responders and the hospital staff, because they're all being diverted to these fraudulent examinations when they could be spending time on real emergencies. It also clogs up the court system and takes away from real fraud cases. So, all these services are being wasted when fraud is part of the picture."
According to the IBC, the annual bill for medical services fraud in the province of Ontario is approximately $1.6 billion. Countrywide the financial losses are much higher, and the problem is getting steadily worse. The IBC, which represents over 90% of the insurance industry in Canada, has identified medical services fraud as a top priority and is carrying out various enforcement strategies to try to reduce the problem. For example, it's working with a data analytics company called Canatics, which uses technology to weed out insurance fraud and identify crime rings.
"There's definitely prolific fraud in Canada, but we're going to slowly eliminate and reduce it through 2019," Tso added.