Facebook game promotes insurance | Insurance Business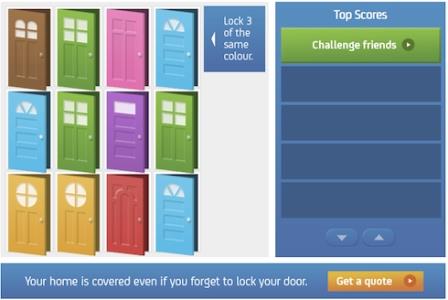 We're driving to work through slushy streets, balancing a coffee and talking on our hands-free phone. Suddenly we ask ourselves, "Did I lock the door?" One insurer has taken this universal fear to Facebook, and people are not only playing, but asking for quotes.
Australian multiline insurer NRSA, a division of IAG, is using Facebook to allay fears among its policyholders and prospects with its "Lock-a-door" campaign. In the game, players close and lock different-coloured doors to gain points and appear on a leaderboard.