Insurers adopting smart home policies: study | Insurance Business Canada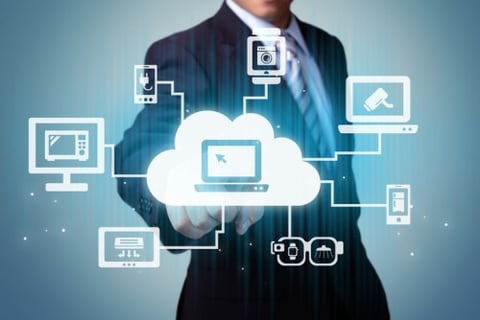 A combination of consumer demand and industry interest could create a wave of smart home technology and IoT disruption for home insurers in the near future.
According to an NTT Data report, 59% of surveyed home carriers say they're making "strong progress" adding smart home technology to their coverage while 77% of those carriers are ramping up IoT initiatives.
Learn more about home security insurance here.
"We know that there aren't that many products already out there, so these are initiatives designed to get them into the game," Normand Lepine, insurance data and analytics lead for NTT DATA said.
"We believe a lot of what's going on right now is around strategy, potentially infrastructure. There are still a lot of challenges and they (carriers) know that. Until they really understand how this is going to be beneficial, they're still going to go slowly."
Though Lepine said there is evidence supporting real risk reduction coming from water damage, there's less proof it can replace a service like ADT right now.
As insurers pursue answers on the digitation of the home, people are adopting these systems and pushing for their insurance to respond.
Lepine said he believes home speech-recognition hub technologies like Amazon's Echo is the "gateway drug" to IoT in general.
"More importantly, we found there is a very large amount of consumers who are willing to invest in it, but that same group are not very loyal to carriers." Lepine said.
The study, titled
Disruption and Opportunity in the Insurance Industry
, classified 64% of responding insurance consumers as 'seekers', or people who would happily leave their provider for another one offering customization, lower prices and who have switched before.
The 'seekers' group is largely unhappy with their policies, young, tech savvy and 22% of those "seekers" are ready to sign up for smart home programs offered by carriers, the report said.
Also unique to this group is their willingness to consider policies from a non-traditional insurance company like Apple, General Electric or Samsung.
Technology companies are generally believed by those polled to have a significant head start in a future smart home insurance market.
However, there are still hurdles that need overcoming before a large-scale integration turns home coverage into the internet of the insurance market.
Both privacy and liability, specifically involving security camera footage being shared with smart home security companies or insurance carriers, are a concern for the people polled by NTT Data.
While sharing thermostat data wasn't an issue for most, a security camera feed might make consumers feel watched though they recognized the opportunity to mitigate liability risk for injuries on their property.
Lepine described this as a "love/hate relationship with security cameras."
NTT Data said 60% of consumers, 'seekers' or not, were "very concerned about the security of information" on smart home devices.
"That's a big stumbling block for consumer adoption," Lepine said. "Most of these devices are fairly simple in terms of their processing capabilities and that's also why they don't have very good security."
Lepine said he believes if the gateway home hub systems like Microsoft's Cortana or Amazon's Echo are combined with the security systems, it will provide more thorough protection.
NTT Data's study included 1,006 consumer survey responses across age ranges.
Related stories:
Connected devices not reducing insurance premiums
Insurance – why it's "not about pushing tech for tech's sake"