Insurers warn Airbnb hosts to check their coverage | Insurance Business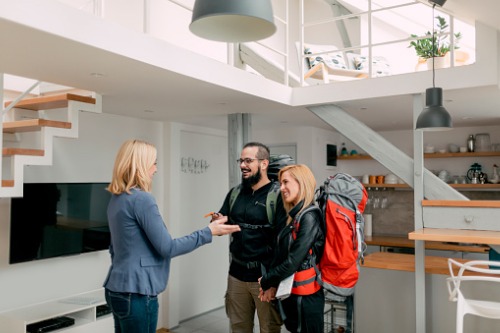 Listing a spare room or apartment on Airbnb may seem like a great way to earn some extra cash, but insurers are warning that homeowners should check their coverage before taking the plunge.
Several insurers told CBC News that listing property on the popular home sharing site can change a homeowner's risk profile – with even Airbnb itself encouraging homeowners to purchase separate insurance in its terms and conditions.
"The vast majority of property insurance policies don't expect homeowners to allow complete strangers to stay in their home without them being present," Amanda Dean, vice-president Atlantic at the Insurance Bureau of Canada (IBC), told CBC News. "But that coverage and those rules can cease to apply the moment that the homeowner vacates the premises and leaves it in the hands of others."
Read more: Airbnb Host Guarantee Protection cannot replace homeowners' insurance
David McInnis, account manager at Peake & McInnis Insurance on Prince Edward Island, told CBC News that it's important for homeowners to talk to their insurer before listing their property.
"Just make sure you call your insurance provider because you are changing the risk," said McInnis. "If you've insured a home as a private dwelling and you're going to, you know, offer some rooms on Airbnb, you're changing the risk profile and that affects how the thing is underwritten."
Some insurers already see the need for a special kind of insurance that covers home sharing hosts.
The Co-operators, for instance, has created its duuo line to cover homeowners for short-term rentals.
"We saw a net need in the Canadian marketplace for Canadians that wanted to participate with hosting their homes on a casual basis not having the right insurance protection in place," Robin Shufelt, managing director of Duuo, told CBC News.
With insurers and brokers offering tailored add-ons to policies, IBC's Dean said that a full commercial policy isn't necessary.
"The insurance industry has caught up very quickly with the advent of Airbnb and recognize fully that not everyone who offers their home to visitors through Airbnb is doing so 365 days a year," Dean told CBC News. "People may opt to do it for a couple of months of the year, so a full commercial policy may not be what is needed."