Marriott to launch Internet of Things room | Insurance Business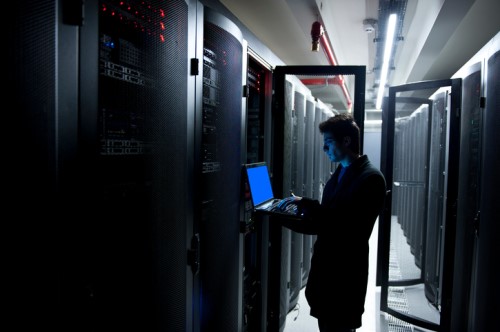 Marriott International is collaborating with Samsung and Legrand to create a hotel room powered by the Internet of Things (IoT).
The hi-tech room, featuring multiple responsive IoT systems and devices throughout, will be the first of its kind in the hospitality industry – though it may also trigger a few cyber liability questions for insurers.
Register for our exclusive CE webinar Cyber Insurance 101, and get covered on selling cyber
.
Called the IoT Guestroom Lab, the room will help the hotel company "[explore] concepts that have the potential to elevate the guest experience, create more efficient hotel room design and construction, and contribute to Marriott's global sustainability efforts and goals,"
Meetings + Incentive Travel
reported.
The IoT-equipped room aims to help serve guests and optimize hotel operations.
Search and compare insurance product listings for Hospitality from specialty market providers here
"We know that our guests expect to personalize almost everything in their lives, and their hotel experience should be no different," said Marriott International global chief commercial officer Stephanie Linnartz. "By teaming with best-in-class partners, we are leveraging mobile and voice-enabled technology to give our guests the ability to set up the room to best meets their needs – whether that is creating the ultimate relaxation environment or one that enables productivity for business travelers."
"At Samsung, we aspire to make life easier and better for our consumers, whether they're at home or their home away from home," commented Samsung Electronics ARTIK IoT senior vice-president and general manager James Stansberry. "Partnering with Legrand and Marriott, we can offer users unprecedented levels of control and personalization, thanks to our end-to-end IoT services powered by the ARTIK platform and the SmartThings Cloud. From intuitive lighting to voice-activated room controls, we're delivering customizable, intelligent experiences that make our consumers' lives more convenient, productive and secure."
The technology used in the room will allow guests, for instance, to ask a virtual assistant to wake them up at a specific time, perform a yoga routine as it is being displayed, enable additional housekeeping services, and start the shower at a desired temperature based on a customer's profile. This can all be done either by voice or through an app.
Related stories:
Trump hotels in Canada suffer cyber security breach
Major hotel group announces hack