Revealed: Extent of AXA's 'unclear' COVID-19 business interruption contracts with restaurants | Insurance Business Canada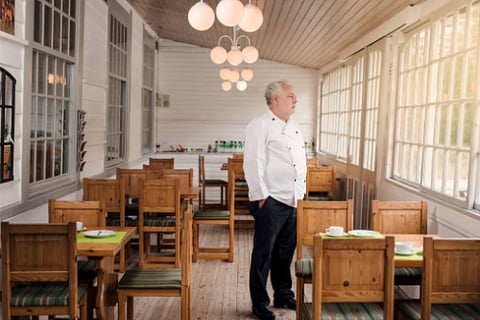 Remember when a Paris court made headlines last month after it ruled in favour of a restaurateur in the policyholder's business interruption (BI) claim with France-headquartered insurance group AXA?
Well, now it has been suggested hundreds more have unclear policies in relation to coverage against losses from the COVID-19 lockdowns. These restaurant clients have been identified, and AXA has moved to address the uncertainty.
In an interview with French publication Le Monde, AXA chief executive Thomas Buberl was quoted by Reuters as saying: "We have 20,000 contracts with restaurants, the vast majority of which do not cover operating losses in the event of pandemic.
"There is some debate only for 1,700 of them because they are not clear. From the start, I've asked our teams to focus on these contracts and we started talks with the restaurants concerned."
According to the CEO, 200 restaurants have agreed to receive AXA's offered compensation, which is designed to cover a substantial portion of the losses.
Meanwhile, in a separate development, it was announced that the company's board has decided to reduce its dividend proposal from €1.43 to €0.73 per share. The decision comes following communications from the European Insurance and Occupational Pensions Authority and the Autorité de Contrôle Prudentiel et de Résolution regarding the adoption of a prudent approach towards dividend payments during the crisis.
AXA added: "The board may consider proposing an additional payment to shareholders in 4Q 2020, up to €0.70 per share, as an exceptional distribution of reserves, subject to favourable market and regulatory conditions at that time. In the event that the board decides to propose an additional payment, the proposal would then be subject to approval by shareholders at an adhoc general meeting."
The insurance group's current best estimate, as far as coronavirus-related property and casualty claims are concerned, stands at an overall cost of approximately €1.2 billion post-tax and net of reinsurance.