How legalization presents opportunity for insurance brokers | Insurance Business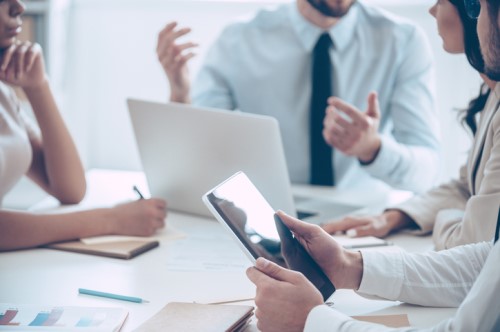 In this final piece in our series about the impact that the Cannabis Act will have on Canadian workplaces, Jo-Anne MacDonald CEO of ARAG argues that, as well as being an issue that brokers need to stay informed about, the legislation also presents a great opportunity for them.
Like any other business, insurance brokers have a responsibility to stay informed about legal developments that could impact their organization and the Cannabis Act has the potential to have wide-ranging implications, especially in the workplace.
Most brokers are also employees, employers or potentially both, so they may already have spent some time updating company practices and policies in the light of this groundbreaking legislation.
However, for anyone selling commercial insurance products, the Cannabis Act also provides a great opportunity to highlight the benefits of legal expense insurance to their clients.
Few legal developments in recent memory have captured the national imagination in quite the same way, and with all the attention has come no small measure of uncertainty. Water-cooler conversations across the country focus on the many "what if…" scenarios that will confront businesses in the months to come.
Employers have good reason to be concerned. It is not simply the question of how the Cannabis Act might impact current workplace policies, but also how employers can keep up to speed with the inevitable developments as the law is applied, and protect themselves against the potential risks of handling related employment issues.
There has never been a better time to talk to commercial clients about legal expense insurance.
Business Legal Solutions policies don't just insure the company against the legal costs associated with some common types of dispute, including legal action taken against the business by a current, former or prospective employee. They also provide a legal advice helpline, which the policyholder can call for answers about any commercial legal matter.
The same applies to personal lines customers, of course. Whether they feel they have been unfairly treated at work or simply want to know how far an employer can go in testing employees for drug use, for example, ARAG's Family Legal Solutions policyholders have access to the sort of advice and support that would cost hundreds or even thousands of dollars if they had to call on a law firm.
It is business clients, however, that most need to be made aware of this means by which they can manage some significant risks to their enterprise, especially those at the helm of small or medium-sized organizations. It is no exaggeration to say that the cost of a legal mistake or dispute could threaten the very survival of a smaller business.
As Karen McGee, Senior Vice President and Chief Operating Officer at O2 Insurance Services has said, "Over the next year we will likely see continued changes on how the Provinces will manage and respond to the use and access of recreational cannabis. HR policies will be tested, employee rights may be challenged, precedents will be set and having quick and easy access to accurate and current legal advice will be paramount for all involved. ARAG's Legal Expense Insurance products are leading the industry by providing affordable solutions for businesses and individuals alike."
Ultimately, the Cannabis Act is unlikely to have a direct impact on the lives of that many Canadians, but it does serve as a great example of how all businesses and families need somewhere to turn for trusted and reliable advice and support.
Legal expense insurance gives brokers the opportunity to provide just such a resource in a way that is convenient and affordable for their clients.
Jo-Anne MacDonald is CEO at ARAG Services Corporation
Related stories:
What impact will legalization have on employers?
What does legalization mean for the workplace?