Legal expense insurance allows businesses to be "proactive rather than reactive" | Insurance Business Canada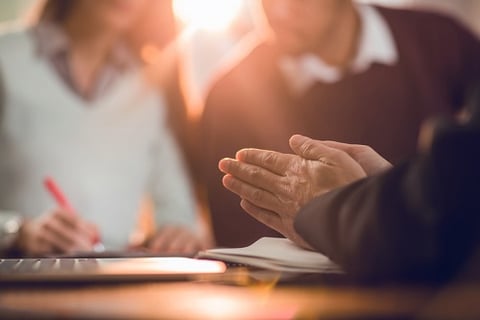 Employees can be the lifeline of an organization, helping its daily business operations run smoothly and, in some cases, acting as the face of the company. Yet employees can also pose a risk to a business, particularly for the majority of small enterprises that don't have human resources departments to turn to should issues with employees arise.
Read more: Best possible business coverage incomplete without legal expense insurance
Take, for example, a dance studio that states in its standard employment contract that when a teacher or instructor leaves their position, they are restricted from soliciting students and parents to follow them for a period of six months. That studio then finds one of its teachers who left four months ago was actively poaching students, and now has a breach of contract issue on their hands.
Alternatively, a fast food restaurant has to fire an employee who was repeatedly late for shifts and rude to customers, despite repeated warnings about their behaviour. The ex-employee then feels the owner didn't treat them fairly due to racial and religious differences and, as a result, the restaurant receives a notice of wrongful dismissal action.
These and other incidents involving employees are exceedingly common, according to one legal expense insurance expert.
"Employment issues are the top issue discussed when business owners call our unlimited telephone legal advice line," said Katherine Ferrante, vice president of sales and business development at ARAG Canada, adding, "Employment issues are the insured element for which we receive the most claims."
ARAG's Business Legal Solutions policy can come to the rescue for businesses impacted by disputes with employees. In the case of the dance studio, the manager was able to reach out to the ARAG legal advice helpline for guidance on the situation, which led to a claim being opened and a lawyer being appointed to take legal action for the breach of the employment contract. All legal fees and associated costs were paid for via the ARAG policy. The restaurant owner was also able to turn to the telephone advice helpline, and a claim was opened to defend them.
The policy, which becomes an invaluable resource for a business to seek information on employment law and labour standards, covers disputes between a business and an employee, ex-employee or prospective employee arising from a breach or alleged breach of their written contract of employment or related legal rights, explained Ferrante. Provided that all internal procedures, as set out in the Employment Standards Act, Canada Labour Code, Human Rights Code or other applicable prescribed employer internal procedures, have been or ought to have been concluded, a claim can then be made under the policy.
"Our policy provides a virtual HR department – our advice line will answer questions and provide suggestions on how to deal with HR issues," said Ferrante. "Our policy allows business owners to be proactive rather than reactive – we'll step in to assist 'before' a claim occurs. Traditional insurance will only respond once a claim has taken place."