Weinstein's insurers maintain they do not have to cover his legal fees | Insurance Business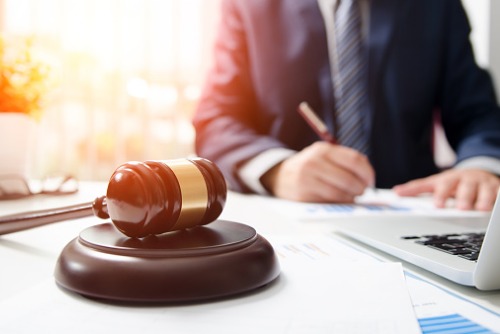 Already at the mercy of mounting legal bills, embattled former film producer Harvey Weinstein also has to contend with his insurers – which have not only denied him coverage for legal costs, but have also launched lawsuits of their own against him.
Weinstein, 66, has pleaded not guilty to assaulting three women; he is out on US$1 million bail. The Associated Press reported that a new count was recently added to his charges – predatory sexual assault – which carries a minimum sentence of 10 years in prison and a maximum of 25 years to life.
Both Weinstein and his company, the Weinstein Company, are facing 18 lawsuits and other claims filed over the last year; it is currently unclear how much the litigation process is costing the disgraced movie executive.
His insurers, which include Chubb, have argued in court that they should not have to pay for his defence against accusations of rape and sexual harassment. In their court filings, the insurers said that the policies they issued for the ex-producer specifically excluded coverage for "such blatantly egregious and intentionally harmful acts."
"Mr. Weinstein has nevertheless repeatedly attempted to foist his defense of these lawsuits upon the plaintiff insurers," the lawyers representing the insurers wrote in a joint statement.
Other insurers have also denied Weinstein coverage for his legal costs. One carrier had reportedly outlined that it would provide him with US$300,000 in "crisis assistance" benefits should he ever get in a situation involving "significant adverse regional or national media coverage" - but that carrier has since hesitated to provide a payout following the accusations, The Associated Press reported.
Another insurer, National Union, had offered Weinstein US$10 million for legal defence including criminal investigations, the movie producer's lawyers claimed in court papers. Weinstein's legal team is looking to force National Union to pay up, plus damages for withholding the money. Settlement talks with the insurer continue.
Steadfast Insurance, an insurer for the Walt Disney Company, is also confronting the ex-producer. The company has filed a suit in New York seeking to avoid paying for Weinstein's defense.
The ex-producer's legal team has retorted the insurers' allegations, saying that the insurers are attempting to waive liability over Weinstein's legal fees while unfairly siding with those accusing him of sexual harassment.
Weinstein's lawyers added in court papers that the producer and his company had paid the insurers a "fortune" in premiums for the past 25 years. The lawyers allege that the insurers have been indignant in claiming that Weinstein is entitled to millions in coverage.
"Mr. Weinstein has been left in an untenable position, and his patience has run out," his lawyers wrote in one court filing.
Weinstein has since filed a countersuit against Chubb and its affiliates, accusing the insurance companies of breach of contract and bad faith.
Related stories:
Disney's insurer files lawsuit against Harvey Weinstein
Tussle between Harvey Weinstein and Chubb takes new twist