Why legal expense insurance aligns with the values of socially responsible brokers | Insurance Business Canada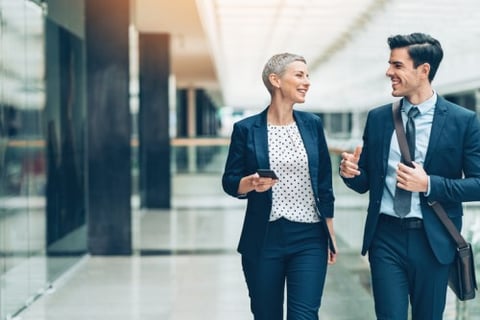 Millennials are taking over the Canadian insurance industry, outnumbering boomers as the largest demographic cohort in the P&C sector and making up 39% of the industry's workforce, which is a higher percentage than the general Canadian labour force, according to recent studies from the Insurance Institute of Canada (IIC). The turnover in the insurance industry's employees is hard to ignore as fresh new faces replace desks and offices left behind by retirees.
"As legacy individuals retire, there are younger people coming in to replace them, contributing to a constantly evolving dynamic in the industry," said Jo-Anne MacDonald, CEO of ARAG Canada. "As the insurance space continues down the path of digitization and innovation, it will attract a different group of talent – this can only add to the choice of fulfilling careers available to young professionals and bring a better offering to consumers."
The roles in the insurance industry today are already challenging and require a wide range of skills, added MacDonald. In fact, IIC found that millennials have great customer service and leadership skills that they bring to the industry, alongside their digital expertise. The professionals in this demographic also often have specific requirements when it comes to their jobs.
"Establishing a flexible work culture and maintaining a collaborative work environment is important to these socially responsible, well-educated individuals. These professionals want to contribute to a common goal and have the ability to share and voice their opinion," explained MacDonald. "They tend to have great pride in their careers and are a vital part of any vibrant work culture."
The younger generation's focus on social responsibility in particular aligns with the concept of insurance, which is to prepare people for their worst days and help them get back on their feet faster. Legal expense insurance (LEI) takes that objective even further.
"The foundational tenant of ARAG is that every citizen has fair and affordable access to the legal system, no matter what their financial standing. This belief motivates us each and every day," said MacDonald. "I feel that young brokers have the courage and tenacity to lead the charge of building awareness with the public so that everyone can benefit from the product. The connection between our offering and the good it does for society is simply something that most people can get behind."
In communities across Canada are families and businesses that can benefit from legal expense solutions, whether they're landlords managing a handful of residential properties, homeowners who could stumble into disputes with their neighbours, or a small business with employees, but no HR department. In turn, brokers – whether they're newcomers to the industry or experienced professionals – can offer legal expense insurance to their clients to mitigate against the many potential legal risks and associated costs that can impact anyone.
Read more: Employees are a company's greatest asset, but also a major risk
"Many companies do not account for unexpected expenses, specifically legal costs. Although large, multinational firms may have the resources to attend to these financial burdens, most small businesses do not have the resources or expertise to resolve such issues," MacDonald told Insurance Business. "LEI can be the factor that decides whether small businesses are able to continue to operate. It can also offer individuals peace of mind that if something does happen, they have efficient access to knowledgeable professionals who have their family's or company's best interest at heart."
For those who don't have the capacity or ability to assert their legal rights, LEI is thus a critical product, according to the ARAG CEO.
"The idea that ARAG can carry the burden so that citizens can live their lives is a value that I believe all can hold dear," said MacDonald.