Why legal expense insurance doubles as a risk management tool | Insurance Business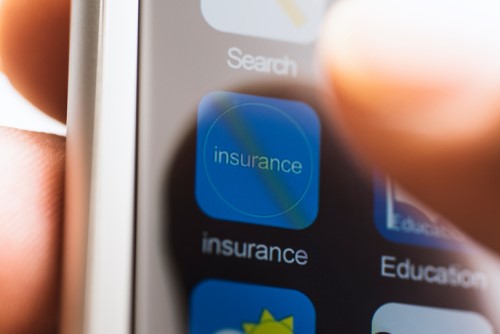 For many brokers, legal expense insurance is becoming a more and more established risk management tool to offer to clients. But there is still a misconception among some that it is simply another liability product. ARAG CEO Jo-Anne MacDonald, explains what legal protection isn't and, more importantly, what it is.
Brokers have been instrumental in establishing legal expense insurance in Canada, and those who have taken the time to understand it and the wide range of benefits that it offers, especially to SME clients, have themselves benefited enormously.
A good legal protection policy offers so much more than simple insurance and even extends beyond strictly "legal" matters, to cover tax audits or an appeal against a CRA decision, for example.
This is one of the reasons why legal expense insurance is probably best understood as a relatively new form of risk management.
Fundamental to managing the everyday legal risks that businesses face is the legal advice helpline, which offers advice from lawyers specializing in whichever area of law the policyholder requires and who have at minimum six years' experience in that field. The questions asked can cover a variety of topics, ranging from help interpreting the terms of a supplier contract to advice about how to manage a difficult employee.
The number of businesses that have got themselves into serious legal difficulties because they did not seek or could not afford to pay for legal advice would be a lot smaller if legal expense insurance were universal.
Among the best features of the legal helpline are that it is free for policyholders to call and there is no limit to the number of times that a business can make use of it. The helpline is also extremely popular with our brokers, who understand that such a valuable facility, that clients can make use of even if they never have to make a claim, is great for retention.
If the cost of seeking advice can sometimes result in businesses getting themselves into legal difficulties, the cost of legal action can be crippling. It is certainly no exaggeration to say that companies can be brought down by the cost of fighting a major dispute with an employee, supplier or even a regulatory investigation.
As we all know, even well managed risks cannot always be avoided. The best employers might still have to deal with allegations from a disgruntled employee, just as the most compliant companies might still face an audit of their books by the CRA.
The range of events that legal expense insurance covers may vary from policy to policy, but it will typically indemnify the legal costs of all the most common types of dispute that a business is likely to face. From defending the business against criminal charges to pursuing another party that has damaged or is trespassing on company property, insured businesses get the legal muscle to stand up for themselves without having to worry about the cost.
Those brokers who have benefitted most from offering legal protection to clients understand that it doesn't function like a simple liability product, but offers a wide-ranging risk management tool that can protect a business from all manner of legal problems.
Even if they haven't needed to make a claim from one year to the next, the advice and reassurance offered by a legal expense insurance policy is one of the best retention devices a broker could hope for.
Jo-Anne MacDonald is CEO at ARAG Services Corporation. You can reach her at jo.macdonald@arag.ca.