Life insurance needs to close the agent-client age gap | Insurance Business Canada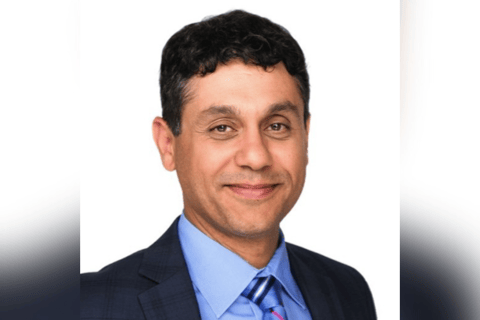 Canada's life insurance distribution channel is greying, and it's a significant challenge the industry must address to stay relevant with younger consumers. With the average age of financial advisors estimated between 45 and 55, encouraging more young people to pursue careers in insurance will not only be necessary for the industry's continued survival, but also for closing the protection gap.
"If we're really going to serve Canadian society, I think that, as a community, we have to encourage younger people to come into the insurance business so that they can educate their cohorts," said Michael Aziz (pictured), chief distribution officer at Canada Protection Plan, a Foresters Financial company with a network of more than 25,000 advisors across Canada.
"I think financial advisors have done a fantastic job of understanding their markets. But I also think we need to bring some younger people into the business to coach more seasoned advisors on how to approach the younger generation and what motivates them," Aziz continued. "What motivates younger consumers to buy life insurance is not always what motivates their parents to buy."
Education, one of the critical functions of a financial advisor, is still sorely needed among consumers, according to Aziz. "The fact that people don't understand the value of life insurance and how reasonably priced it can be is a problem. People always think it's more expensive than it is," he told Insurance Business.
"I'm not sure we're doing a great job of educating young people on the importance of financial planning. If we did that better, kids would see the benefits and the value of it, and the opportunities that being a financial advisor brings as a career.
"If we were able to bring younger people in, those people would attract people from their generation, and we could get them the coverage and the financial planning that they need. And I think that would help us overcome some of the generational issues in insurance."
High cost-of-living bites into budgets
With inflation straining household budgets this year, many could be putting life insurance on the "maybe" list while counting their car and home insurance as "must haves." But in fact, inflation highlights the importance of financial protection for families.
"Education costs are going up, housing costs are going up, food is going up. If something were to happen [to an individual], who's going to take care of their family? How will they make do? How will they continue to be able to put food on the table, pay the mortgage and the kids' universities?" Aziz asked.
"They must look at life insurance as a staple because it's there to protect them and their families. And if they're in a situation where they need to make tough decisions, it's important for them to reach out to their financial advisor and look at options that they have with life insurance."
Read more: What is life insurance and how does it work?
While COVID-19 increased awareness on life insurance, interest declined as the pandemic waned. Canadian life insurance application activity was down 9.6% in January 2022 compared to the same period last year, continuing a decline that began in July 2021, according to the MIB Life Index.
"With the world getting back into a more normal state, we're seeing demand for life insurance start to drop a little bit," Aziz said. "That's why it's so important that financial advisors continue to communicate with their prospects and clients, to let them know that that need is still there."
Focusing on life insurance as an investment
It's incumbent upon agents and financial advisors to continuously engage with their clients on their life insurance policies as well as to reach out to more Canadians to help close the protection gap. One way to turn the life insurance conversation on its head is to approach it as a tool for wealth protection.
"Several studies that have shown that as high as 50-60% of Canadians have never been approached by financial advisor," Aziz noted. "We know that we can get very large policies that have an investment component to them, as a different investment asset class. We can build term insurance products that meet a specific need of the client, whether it's to pay off their mortgage, loans, or children's education. The options run the spectrum from fairly inexpensive to a full-blown investment opportunity."