Tackling active shooters – how organizations are getting it wrong | Insurance Business Canada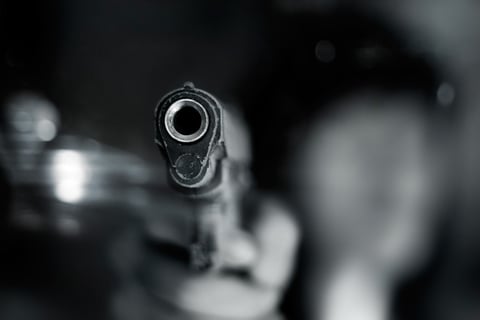 Nobody wants to have to deal with the potentially tragic fallout of an active shooter situation – but organizations are often too focused on emergency responses than prevention, according to a risk management specialist.
As of July 12, there had been 333 mass shooting incidents in the US since the start of this year – already nearing the 335 logged by the Gun Violence Archive for the whole of 2018.
This included the mass shooting at Robb Elementary School in Uvalde, Texas, in which 19 children and two adults were fatally wounded, and the Illinois Fourth of July Highland Park shooting in which six were killed. It was, however, before the most recent mass shooting on July 17 at a mall in Indiana, in which four people were killed.
"There are too many mass shootings for the US media to cover," declared a Washington Post headline in July.
The country is not alone in facing up to tragic events, though they may be increasingly common. Communities across the globe, from London to Nova Scotia to Christchurch and beyond have experienced deadly attacks in recent years.
Active assailant incidents are no longer "lightning strike" events like they might have been seen 15 years ago, Isaac Monson, HUB International Risk Services Division AVP and senior risk consultant, told Insurance Business.
Despite this, Monson said that organisations often do not understand how to plan to prevent an active shooter or assailant event and are instead too focused on how they and the emergency services might respond to an attack if it were to take place.
Plan to prevent
"Unfortunately, the active shooter and workplace violence conversation specifically, tends to make people think about emergency response only," said Monson, who advises clients in the US and Canada.
"In the US, that's run, hide, fight. In our Canadian clients' geographies, it's sometimes a different conversation, but it's very much focused on 'what do I do when the bullets are flying?'"
The risk management specialist likened active assailant planning to other areas of health and safety.
"Imagine if your sidewalks were slippery, and you didn't put sand or salt on it, and you just let people slip and fall down all day long. Everyone would say: 'what are you doing?'" Monson said.
"The equivalent of that is if one of your employees comes in and says, 'I'm nervous, my ex-husband is going to show up here today and kill me.' Do you have an equivalent way to manage that risk? How do you throw sand or salt on that hazard?"
Organizations should be focusing on "prevention, readiness, response and recovery" in a bid to stop an event in its tracks, and, according to Monson, this does not just mean carrying out the drills that have split opinion among credentialed professionals.
"People are very focused on the day of the shooting and afterwards [in their planning], when most of the research shows that these active shooter events – had someone said something and had proper resources been brought forth – very likely could have been prevented, whether it's in school, or at a parade, or in a workplace," Monson said.
Know your risk
There are four types of workplace violence, as defined by the US National Institute of Occupational Safety and Health. These are criminal intent, customer/client violence, worker vs worker violence, and personal relationship or domestic violence.
Different types of workplaces need tailor-made plans to account for the range of threats they are more likely to face. For example, banks, Uber drivers, or stores may be particularly at risk of criminal violence, whereas schools and healthcare settings could face a high likelihood of customer/client violence.
"Where you put your time and attention in the prevention space is really dependent on what you're actually at risk for," Monson said. "It's not to say you couldn't be robbed if you work in an office complex, but the likelihood of an armed robber showing up to the average cubicle farm to try and rob the place is [much lower than at a bank]."
Joined-up approach
Not all active assailant events result in mass casualties – and where it comes to specialist US insurance cover, policies now often trigger where a weapon (which does not necessarily have to be a gun and could be a vehicle) is brandished or a threat is discovered, according to market sources.
A joined-up approach is needed to help stop a tragic event from unfolding. At the largest businesses, such as Fortune 500 companies, this could include an entire team focused on mitigation, with communications and marketing staff, as well as labor unions, also ready to respond if a situation could escalate.
For smaller and mid-sized businesses or organizations, this may mean the involvement of HR colleagues, senior leaders, building maintenance and security staff.
ASIS International, which has global chapters, has a workplace violence prevention and intervention standard that organizations can implement into their business practices and training.
"It doesn't have to be complicated, it doesn't have to be expensive, you just have to have all of the right players ready to respond as a group," said Monson.
The risk management expert gave the example of HR terminating a difficult employee, who becomes increasingly aggressive. In this instance, a plan should be in place to notify facilities and other stakeholders – proactive measures could include enhanced security and keeping a building locked up in a way it might not otherwise be.
Organizations must navigate the choppy waters of communicating with staff when a potential threat arises without putting privacy in peril.
Research by non-profit The Violence Project has found that suicidal ideation can be a precursor to mass shootings, Monson said. However, where an employee shares with an HR department that they may be struggling with mental health, this is often protected health information.
"While it might be something that causes concern or makes them wonder if that person might harm others, that's not something you can send in a companywide email," Monson said.
Having a plan in place so you know what you can – and what you can't – say or do is therefore imperative.