Hub International acquires MGA | Insurance Business Canada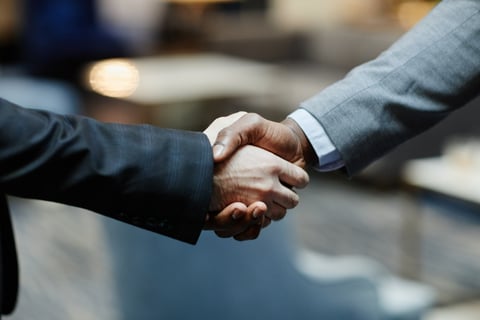 Hub International has announced that its managing general agent (MGA) subsidiary Hub Financial has acquired the assets of The President's Group Insurance Agency in Toronto, ON. Founded in 1978, The President's Group has served more than 4,000 life insurance clients and its acquision boosts Hub's total presence in Canada to 15 offices.
In addition, the broking giant has made several senior executive promotions. Effective immediately, Hub International has appointed Terri Botosan to the newly-created role of regional president of employee benefits, retirement & life for Canada; David Moon to another newly created role as regional president of Western Canada - encompassing the provinces of BC, Alberta, Saskatchewan, and Manitoba; and Barbara MacPhail as executive vice president of strategic initiatives in Canada.
Botosan has been with Hub for over 20 years, having recently served as the president of the company's MGA subsidiary Hub Financial. Meanwhile, Moon was previously the president and CEO of Hub Canada West (covering BC and Alberta) while MacPhail was promoted from her previous role as vice president of strategic initiatives in Canada.
"Achieving excellence in all that HUB does requires exceptional talent, and I am delighted to recognize these well-earned executive promotions which both rewards Terri's, David's and Barb's significant contributions to HUB Canada's success thus far and further aligns with our growth strategy and our customer value proposition," said Hub Canada president Tina Osen.