The rise of M&A insurance | Insurance Business Canada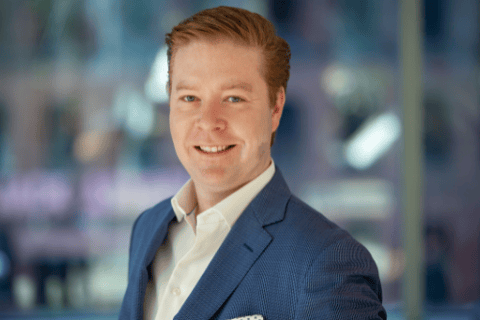 The pandemic has not stopped the growth in the M&A insurance market. Brokers in North America have seen an uptick in M&A transactions, M&A insurance, and claims over the last year.
AIG's M&A Claims Intelligence report noted that the frequency of claims in North America at an average is one in every five policies, with growing frequency in higher sized deals. Claims severity continue to grow with the largest claims (valued at over US$10 million) at 19% of material claims, up from 15% in 2019 and 8% the year before.
"This product was fairly unknown, or very few people used it during M&A transactions, but in the past five years we've seen the claims really starting to come in" Jason Stone (pictured), managing director of private equity and mergers and acquisitions at BMS Group told Insurance Business.
Stone also noted that M&A claims are being paid out, which is beneficial not only for clients, but for the segment's reputation and overall growth.
"Everything came to a dead stop in March 2020," Stone explained. "In Q4 2020, not only was the M&A market doubling year over year, so was the M&A insurance market in North America."
Read more: How has the COVID crisis impacted M&A insurance?
"As we come out of the pandemic, we expect that trend to continue," said Stone.
M&A deals have adopted digital strategies to perform due diligence during the pandemic to stay agile. The use of video conferencing and drone technology have helped close deals over the last year, when site visits and face to face interactions were extremely restricted.
Underwriters for M&A insurance also looked at each deal individually and assessed exclusions on a case-by-case basis. During the pandemic, exclusions relating to COVID were very tailored to each business and buyer.
If a tech company had no problem increasing revenues during the pandemic, brokers expected there to be no blanket exclusions relating to COVID. If a manufacturing or auto company saw serious delays with respect to supply chain management, brokers reached out to carriers to narrow those exclusions down as much as possible.
Read next: Insurance M&A deals to surge in 2021
By looking at each risk separately, the M&A insurance market can remain flexible and agile.
"BMS is a very specialized broker," said Stone. "We've deployed people in London, Hong Kong, Singapore, Australia, and Spain. Being headquartered in Toronto overseeing the North American practice, we're able to help clients conducting business around the world."
BMS' private equity, M&A, and tax report, 'Redefining M&A Insurance for the 2020's', showed that in Q4 2020 there was a 25% rise in M&A insurance during transactions compared to the same period in 2019. In Q1 2021, there was a 21% increase in transactions using M&A compared to the same period.
"Everyone is hiring in the M&A insurance market because they know how much deal volume is expected by Q4 2021," Stone concluded.