Gallagher takeover has one broker smiling | Insurance Business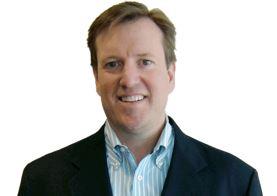 The Arthur J. Gallagher takeover of Noraxis Capital Corp. is already having a trickledown effect for one Toronto broker, who has seen a new market open up for him an ocean away.
"For us the Gallagher acquisition was perfect," says Andrew Robertson, vice president of the marine department of CG&B Group, which was part of the acquisition by A.J. Gallagher. "I have clients now that are looking to take the boats over to the Mediterranean and sail around Europe, and now we have a partner that are a majority shareholder that specializes in that business in the U.K.; so it's a great way to expand the offerings we have for our customers."
Noraxis has a strong focus on commercial lines, and a full service brokerage operating across Alberta, Manitoba, New Brunswick, Nova Scotia and Ontario from 26 offices, employing more than 650 people.
Robertson's lineage in marine insurance can be traced back more than 60 years to when his grandfather W.J. Robertson started the company in 1943.
"It was my grandfather who built a boat in his driveway and was frustrated that he couldn't find the proper insurance," says Robertson. "He was a broker himself at the time, largely insuring farm vehicles. Frustrated, he created a program on his own, and it all started from there."
It was that program that gave birth to the Skippers' Plan. Later on in 1971, Robertson's son Bruce joined the insurance agency – then becoming a three generation family business in 1992 when Bruce's son Andrew joined the brokerage.
In 2010, Skippers Plan became part of the CG&B Group, which meant that boaters could take advantage of auto, home and business insurance.
The following year the Canadian Yachting Association selected Skippers' Plan as its exclusive provider for insurance services.