Insuring fishing boats in the Maritimes | Insurance Business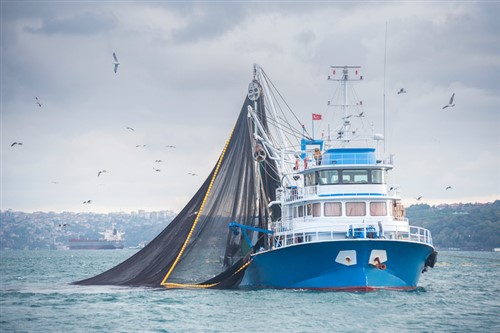 Fishing and fishing vessels – these are things that are synonymous with the Maritimes. And where there's industry, there is risk. And where there's risk, there is insurance.
To discuss the business of Eastern Canadian fishing insurance, Insurance Business spoke to Keith Amirault, vice president Fairway Insurance Services, based out of Digby, Nova Scotia.
The industry is changing, Amirault said, with companies consolidating fishing programs for greater efficiencies.
"There are [now] less owners, and less boats. They're combining different licences and different products – where a scallop boat used to be a scallop boat, now a scallop boat can be a scallop boat and a lobster boat and perhaps a long-line boat," he said.
"You don't have three boats anymore, you have one. And, really, they need to do that [in many cases]."
Don't miss our exclusive CE webinar, Climate Change in Insurance: How to Sell Catastrophic Coverage.
But that doesn't mean the fishing industry isn't still thriving in the Maritimes. It's not as if fishing boats aren't being built any more. As a broker, finding new clients is all about knowing who is doing the building.
"There are a lot of fishing vessels being built," Amirault explained. "The challenge is knowing who is building the vessel, speaking to them… just trying to pick up new business. Even today, even with the number being restricted, there is still a lot of new vessels in Atlantic Canada."
So what is the insurance market like for placing business?
"I would say there a few companies that dominate the market, but… strangely enough there are a lot of players [in this area]," he said. "It's a challenging business, to find profitability on an underwriting side."
As elsewhere, not all markets are created equal. Likewise, on the brokerage side of the table, it can also prove difficult.
Fishing boat claims can frequently stem from expensive mechanical failures, to complete loss fires and sunken boats.
Fairway has been placing fishing boat insurance almost since its inception, and it remains one of the brokerage's top lines of business, Amirault said, accounting for about 40% of the books.
"There isn't a lot of expertise, necessarily, of knowing who and what you're doing. Knowing the areas and knowing the different results in the areas matters a lot, in terms of whether or not you should be doing [business there]," he explained.
"You could vastly affect the loss ratio with one vessel. There are a lot of brokers who … if they lose one newer boat, their loss ratios would go to 300-400% overnight. Then, what position is their contract left in after that happens?"
Related stories:
Ahoy matey – ensure your clients have proper boat coverage this summer

Insuring the boats of the rich and famous