Loadsure: Tackling the "global crisis" of cargo underinsurance | Insurance Business Canada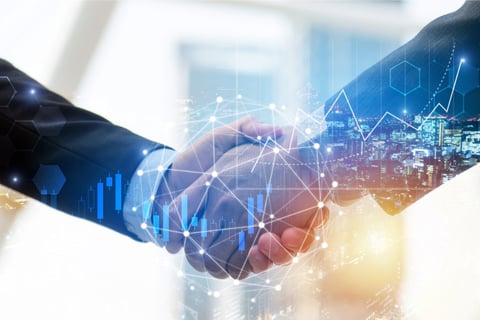 Loadsure, an insurtech MGA that is driving the digital transformation of cargo insurance worldwide, has teamed up with Burns & Wilcox Canada to offer its AI-powered trip transit insurance coverage to independent brokers across the country.
More than 60% of cargo in transit today is underinsured, according to Loadsure, with the biggest coverage gap among small and medium-sized enterprises (SMEs). Since founding Loadsure in 2018, it has been CEO Johnny McCord's aim to address what he believes is a "global crisis" of underinsurance in the cargo and freight industries.
"Unnecessary risk is being taken on by SMEs, in particular," he said, referring to how smaller businesses have been priced out of single trip coverage. This is because labour-intensive, traditional processes render single trip coverage unprofitable for insurance brokers and too slow and expensive for SMEs.
"The human element of the traditional insurance market just can't handle this [SME cargo] business economically, which is forcing SMEs to carry unnecessary risk," McCord told Insurance Business.
Read next: Loadsure reveals new cargo coverage
An alternative for SMEs, historically, has been to take "one-dimensional, annual insurance products with very expensive M&Ds [minimum and deposit]," which are ultimately built for more sophisticated purchasers of insurance and risk managed entities, the CEO added.
If they're priced out of that option, many SMEs have become reliant upon carrier liability for some coverage, but this is tricky for SMEs to claim on because they must prove any damage or loss of cargo is the carrier's fault and provide evidence of value and loss.
"There's just a lot of misconception and a lack of education and understanding in the marketplace, which is one of the reasons why we have this huge amount of underinsurance," McCord emphasized.
Since its inception, Loadsure has targeted this problem. The technology-driven MGA harnesses AI, predictive analytics, and automation to more accurately underwrite low complexity, high volume business in real-time.
It gives brokers and customers access to dynamically priced, pay-as-you-go, all-risk smart cargo coverage and automated claims - on a platform that takes just forty seconds to secure coverage – and it can facilitate up to $2 million of pay-on-demand insurance for solo trip coverage.
Read more: NFP Canada forms partnership with Loadsure
"With our technology, we embed ourselves within the freight industry's digital infrastructure," said McCord. "Where there's a customer journey or workflow, we provide our embedded solution via our API to provide transactional cargo insurance, which can be purchased as and when an insured wishes, not if they potentially need it as an annual cover.
"We want to support the entire freight community. Our products are diverse, [catering to] enterprise risks down to the SMEs. No risk is too small, and we don't penalize our assureds for one-off transactional shipments. Our data is so rich and such high resolution that we're able to provide … very cost-effective solutions that address the unique needs of our assureds."
McCord also describes Loadsure as "a holistic freight protection company" because the MGA goes beyond risk transfer to provide active risk management – based on extensive, rich industry data – helping insureds to prevent losses and keep their insurance premiums low.
The new partnership with Burns & Wilcox Canada is "fantastic" for Loadsure, said McCord, who described their distribution channels as "phenomenal" and the Burns &Wilcox brand as "fantastic, well-recognized, and respected".
"Our technology and capacity will be piped down to Canadian brokers through our partnership with Burns & Wilcox," he explained. "Brokers can either embed our solution directly into their insureds' workflows, or they can provide a white glove treatment to their customers and purchase the insurance on their behalf. It's 40 seconds or less to purchase coverage for cargo and freight insurance, and it can be fully automated.
"SME business can be quite time-consuming to process. Our platform ultimately takes away that burden, all the way from the issuance, invoicing, to claim settlement. Brokers can set it, forget it, and continue to focus on the more complex risks and the client relationship, while receiving a passive income or revenue stream through our technology, which is servicing this high-volume transactional business that has been very un-economical for brokers to deal with in the past."