Ship-owner arrested for alleged fraud in pirate attack | Insurance Business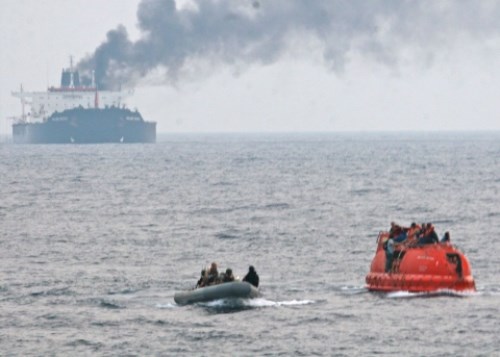 A shipowner from Greece was arrested by London police after testifying in court in a US$77m lawsuit against the insurers of a ship that was allegedly attacked by Somali pirates in the seas near Yemen.
Marios Iliopoulos was arrested for conspiracy to commit fraud as he exited the Rolls Building, where the court hearing was held.
Suez Fortune Investments Ltd sought $77m from Talbot Underwriting Ltd and other insurers over damage to the oil tanker Brillante Virtuoso in 2011. Suez said that the ship was boarded by armed individuals who detonated a grenade, causing a fire that irreparably damaged the ship. According to a previous legal ruling in the case, Iliopoulos was the ultimate beneficial owner of the ship.
The underwriters have disputed the truthfulness of the attack's description. There was suspicion because the reports do not match the typical modus operandi of Somali pirates. They usually hold ships for ransom, not destroy them. The insurers alleged that the attack was staged by lliopoulos, who they say had a "strong financial motive" to commit fraud, because his debts were mounting and his fleet of vessels was operating at a loss.
Iliopoulos was arrested as he was in London to answer questions regarding an archive for one of his companies that lawyers for the underwriters were trying to access. He had previously claimed to be too sick to attend court hearings.