belairdirect renews partnership with school breakfast program | Insurance Business Canada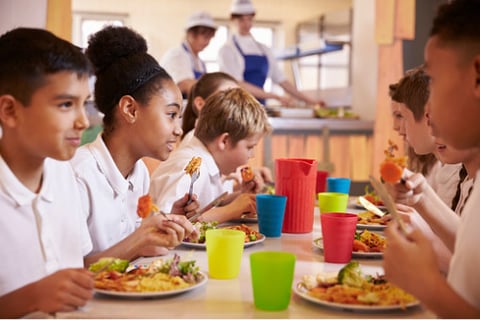 belairdirect has announced that it will renew its partnership with the non-profit Breakfast Club of Canada.
Breakfast Club of Canada is an organization that is dedicated to providing funding and services for school breakfast programs. It initially partnered with belairdirect in 2018, which helped expand the breakfast program to three more communities – Victoria, BC; Toronto, Ontario; and St. John's, NL.
As part of belairdirect's renewed partnership with Breakfast Club of Canada, the insurer is donating $1.5 million to the organization, which will be given through grants over the course of three years. The continued partnership aims to expand the breakfast program to even more locations where needed most, while allowing the club to build strong relationships with federal, provincial, and municipal governments.
A release noted that the COVID-19 pandemic led to food insecurity in Canada, raising the number of children who start the day with an empty stomach from over one million to more than two million. Breakfast program attendance in schools also surged in all provinces and territories in recent times, from 25% to 30% on average. To make matters more complicated, new health and safety standards, as well as inflation have raised the average cost of breakfast from $2 to $3.
"With the disheartening fact that over two million children are going to school on an empty stomach, COVID-19 has heightened the need for breakfast programs across the country," said belairdirect senior vice president of direct distribution and chief marketing officer Anne Fortin. This continued partnership is near to my heart and a source of pride to our employees across the country."
"For us, the pandemic has confirmed that the Club cannot hope to feed children and youths alone," said Breakfast Club of Canada general manager Tommy Kulczyk. "As the needs from families and schools increased, we were fortunate enough to receive additional support from our partners and donors."