Desjardins launches grants program for small businesses | Insurance Business Canada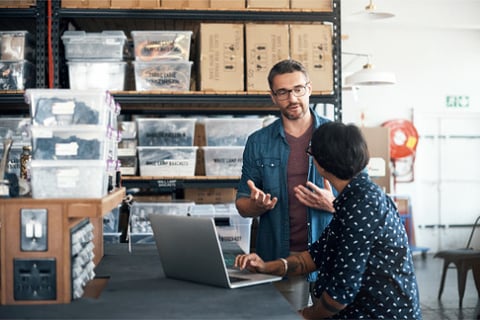 Desjardins Insurance is supporting small businesses across Canada by investing $1 million into a new grants program.
The insurer's GoodSpark Small Business Grants Program is providing $10,000 grants to 75 locally owned and operated small businesses. Desjardins is also offering grant recipients local advertising support and customized business consulting services, courtesy of MBA students at York University's Schulich School of Business.
Altogether, the grant program offers three levels of support:
Tier 1 – All 75 small businesses will receive a $10,000 grant
Tier 2 – 20 of the 75 firms will receive support for local advertising initiatives in addition to the $10,000 grant
Tier 3 – Another 21 of the 75 firms will receive the $10,000 grant and support for local advertising, plus customized business consulting analysis and advice from MBA students at York University's Schulich Business School
The 75 businesses selected by the program come from all sorts of industries, including restaurants, retail outlets, cleaning firms, dance studios, dry cleaners, hair and nail salons, floral shops, and sports-related firms, among others. To qualify for the grants, the firms must have 25 or fewer employees, and have been nominated by Desjardins Insurance agents in the provinces of Ontario, Alberta and New Brunswick, and/or nominated by Desjardins Financial Security Independent Network advisors.
"Small businesses play a vital role in the economic health and vibrancy of our local communities and supporting communities is at the heart of Desjardins' purpose as a financial cooperative. These communities need our support now more than ever," said Desjardins Agent Network vice president Benaaz Irani. "Helping small businesses to survive and get back on their feet will in turn help our communities recover from the pandemic, and we are proud to provide opportunities for MBA students to play an important role in this initiative."
"We are happy to partner with Desjardins to enable our very talented MBA students to help these small businesses to transform their operations to meet the challenges of the pandemic. The students will also benefit through the real-world experience they gain and through compensation from Desjardins for their work," commented Schulich School of Business professor of strategic field studies Kostas Tsambourlianos.