iA Financial announces finalists of philanthropic contest | Insurance Business Canada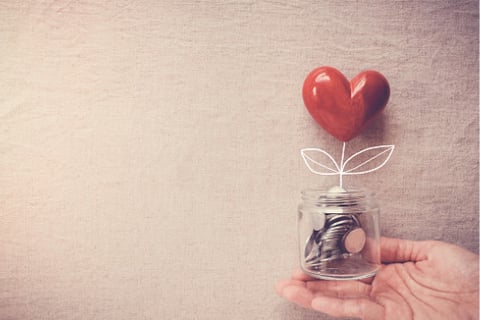 iA Financial Group has revealed the finalists of this year's national philanthropic contest, with a total of $400,000 to be distributed among the 10 finalist charities.
This year's contest opened in September, and nearly 250 charities participated by submitting their project ideas. A jury then reviewed all of the entries and chose 10 finalists.
"The exceptional dedication and resilience of the Canadian philanthropic sector, especially this year, is admirable. We were flooded with inspiring projects from across the country and are happy to be able to help charities in our way," said iA Financial Group president and CEO Denis Ricard. "We now encourage the public to vote and help us make a difference."
The public has until November 30 to vote for the two charity projects they find the most inspiring. In the meantime, a total of $400,000 in donations will be distributed to the finalists. The top three finalists with the most votes will then each receive $100,000, while the remaining seven will each receive $10,000.
iA Financial's 7,500 employees will also vote on their favourite charity, which will receive an additional donation of $30,000.
Winners will be announced on December 10, 2020.
The finalists are (from west to east):
Covenant House Vancouver in Vancouver, BC – A donation would help Covenant House Vancouver, through its crisis program, to add 21 new beds for homeless and at-risk youth between the ages of 16 and 24 who are escaping physical, emotional and/or sexual abuse, who have be forced to leave home or who are too old for foster care. The money will also help with the operation of a gym, art studio, study hall, and other services.
Karis Support Society in Kelowna, BC – A donation from iA Financial Group will help up to 75 women in the Okanagan Valley whose traumatic experiences led to substance abuse benefit from advice aimed at equipping them so that they can return to a normal life in society.
University Hospital Foundation in Edmonton, AB – The University Hospital Foundation's "Lost in Translation" project is aimed at providing the best care to Alberta's Indigenous population and other citizens who do not speak English, in order to break their linguistic, social or geographical isolation. The organization wants to improve virtual care infrastructures and guarantee support for remote Indigenous communities through medical services.
DASCH in Winnipeg, MB – The DASCHWorks program helps people with mental disabilities develop the skills needed to find a job. A donation of $100,000 would allow the program to expand through the organization of activities that promote inclusion in the workforce.
Mikinakoos Children's Funds in Thunder Bay, ON – Through the "Warm-Up" project, the money from the donation will help no less than 1,000 children living in poverty in First Nations communities receive warm clothes and food.
Children's Health Foundation in London, ON – A donation from iA Financial Group will help support in multiple ways the loved ones of children with potentially fatal illness who are receiving treatment at the London Health Science Centre.
Nanny Angel Network in Toronto, ON – A donation would allow the organization to enhance its offer to deploy nurses, teachers and social workers through the addition of meals specially designed for immune-suppressed mothers and a service to help with homework and provide support to grieving children.
Fondation prévention du suicide Accalmie in Trois-Rivières, QC – With a donation from iA Financial Group, the Foundation wants to tighten the human safety net the Centre de prévention du suicide Accalmie (suicide prevention centre) offers and increase its capacity to act within the community with strategies adapted to vulnerable clientele.
Éducaide in Quebec, QC – One hundred thousand dollars would help over 150 Quebec youth, specifically by paying tuition and extracurricular activity registration fees, purchasing school supplies and providing access to mentoring services.
Crossroads for Women in Moncton, NB – A donation of $100,000 would allow the charity to make major improvements to its transition house, which provides housing to many women in southeast New Brunswick who are the victims of domestic violence and sexual abuse.