Red Cross in the crosshairs for slow tornado relief fund distribution | Insurance Business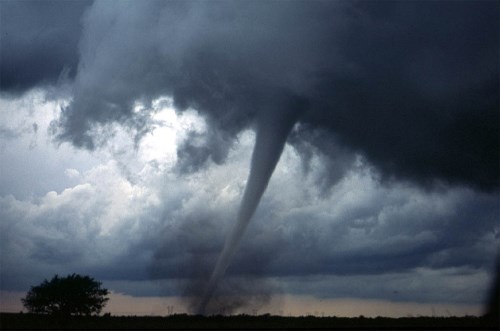 With Ontario still on the slow road to recovery following a series of tornadoes that struck in September, both affected residents and volunteers are raising concerns that the Canadian Red Cross is taking too long to provide relief funds – despite raising a lot of money.
In a statement, the Canadian Red Cross revealed that it had raised $1.3 million for tornado relief - $720,000 of which would be used for family financial assistance.
But affected residents are saying that they have yet to receive any support – even as they hear of donations being made in their names.
"We know there are funds coming in. We actually know our friends and families have been donating as well," Emily Glossop, who lost her home during the storm event, told CBC News.
"[We're] just wondering how each individual resident or each individual family will be seeing some of those donations and funds available to support us during our time."
"We've received nothing out of that $1.3 million dollars that would have helped," added Tim Johns, who spent $70,000 from his life savings to support his household on top of financial support he receives from his employer and local donors.
In a recent meeting, Red Cross representatives explained that the focus was initially on the uninsured, since they are the most in need of aid. However, the organization has since expanded the scope of its assistance to include people who have insurance.
Some residents were mistakenly informed or had the impression that if they had insurance, then they would not receive any support from the Red Cross – a false assumption, the organization warned.
"We're sorry. That was not the language that was to be used and we know that not everybody got that," said Canadian Red Cross deputy director Kim Pilkington.
Pilkington advised that people should register with the Red Cross, which allows the organization to properly assess the needs of the community and distribute aid accordingly.
Related stories:
Ottawa-Gatineau tornadoes cause nearly $300 million in insured damage
Ottawa-Gatineau region struggling to recover from tornadoes