Clear Solutions for Complex Risks | Insurance Business Canada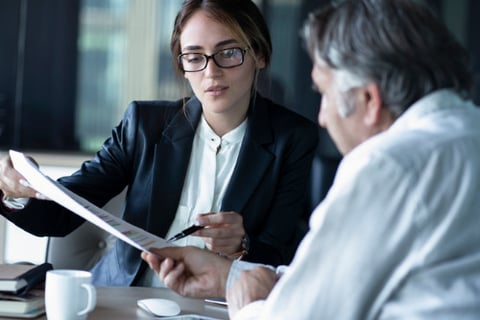 As specialty risks evolve, businesses need to re-evaluate their exposures and ensure they are adequately protected. Overlooking possible exposures can potentially result in a large claim. One way to accurately determine the risks associated with a business is to discuss these exposures with an underwriter with experience in specialty lines. In this blog, we will dive deeper into the overlooked exposures that lie in the management liability, technology and professional liability, cyber, media or crime space.
Management Liability Coverage
Companies want to focus on hiring talented employees, appointing new executives and expanding operations, not on wrongful termination, breach of fiduciary duties, or unintended errors by directors and officers. The fact is, management liability exposures for many private companies and non-profits can place an entire organization at risk.
While firms may underestimate their level of risk exposures or believe that only certain types of companies need full coverage, the claims data indicates otherwise. Consider these claims scenarios:
An employee commits fraud by creating several "ghost workers" whose wages the employee proceeds to collect for several years. Resulting in losses to the company in the six figures.
Whereas a company had prepared a written sexual harassment policy with a clear reporting procedure it was only shared with home office. When a road crew labourer alleged that her supervisor's sexually explicit comments created a hostile work environment, the matter was settled for an amount in the low six figures.
Management Liability coverage, provides protection for these types of risks. Without this coverage a large claim could be devastating to a business' operations.
Unfortunately, some companies may overlook their executive-level exposures because they mistakenly believe these risks are covered by existing insurance or have trouble understanding the complicated language of some insurers' policies.
Technology and Professional Liability, Cyber, Media and Crime Coverage
Professional liability, technology, cyber, media and crime risks continue to rapidly evolve, and it can be challenging for companies to keep up. Especially for smaller firms, having the right risk management solutions and coverage can make all the difference in their ability to resume operations following a loss. The following are some examples that demonstrate the importance of having the right coverage in place:
Media: A radio station was sued for defamation by an amateur athletic coach after a guest of the station referred to him as abusive and a bully. The trial court initially granted the station's motion to dismiss, which was affirmed on appeal. However, a subsequent ruling reversed the dismissal and ordered the case back to the trial court for further proceedings. The radio station incurred hundreds of thousands of dollars in defence costs through the appeals process and is now faced with the renewed legal action.
Technology: A software provider that sold and customized editing software received a demand from a periodical publishing customer alleging functionality issues that led to numerous production delays and caused the customer to revert back to its legacy software. The software company believed that its editing software was functional, as a similar publisher had used it for several years. After principal-to-principal discussions between the parties, the developer agreed to pay millions in damages to its customer.
Cyber: An employee of a third-party administrator under contract with a government agency left computer tapes in his vehicle containing the non-public personal information of millions of citizens. The vehicle was stolen, triggering the administrator's duty to notify the affected parties. While there was no evidence demonstrating that the perpetrator of the theft ever attempted to use the information, the notice costs and call center operations totalled millions of dollars. The company was also served with numerous lawsuits.
Epack 3
To address these challenges, CNA created Epack 3, a next generation modular management liability, technology and professional liability, cyber liability, media liability and crime policy, designed to simplify the insurance process and minimize coverage gaps. With coverage options that work together and don't overlap, Epack 3 offers the flexibility to design the right solution for your clients using the following optional coverage parts:
Directors & Officers (D&O) insurance to mitigate risk for directors and officers and their companies, helping safeguard against claims by competitors, shareholders and regulators;
Employment Practices Liability (EPL) insurance to address issues arising from internal practices and procedures, such as discrimination, harassment and wrongful retaliation;
Fidelity and Commercial Crime insurance to help address losses stemming from employee dishonesty, forgery, robbery or other specified criminal acts;
Fiduciary Liability insurance to address exposures involving fiduciary duties arising from the administration and management of employee benefit and pension plans; and
Technology & Professional Liability insurance to address issues arising from failure to perform professional services or failure to exercise reasonable care in the performance of professional services .
Media Liability insurance to address liability arising from content distributed to the public or, from the creation, acquisition or gathering of such content.
Cyber Liability insurance to address liability arising out of an Insured's obligation to protect private or proprietary third party information as well as first party losses for extortion, business interruption, network failure, data and hardware restoration, and reputational harm.
For businesses and non-profits of any size, the main advantage of Epack 3 is the improved peace of mind it provides. By helping your clients understand and address their management liability, technology and professional liability, cyber liability, media liability and crime risks, you'll allow them to focus on moving their organization forward – not worrying about whether a large claim could force it to shut down.
Learn more at our Epack 3 or contact your local underwriter to discuss how Epack 3 could benefit your clients.
One or more of the CNA companies provide the products and/or services described. The information is intended to present a general overview for illustrative purposes only. Read CNA's General Disclaimer.
To access all other 2020 blogs: https://www.cnacanada.ca/web/guest/cnacanada/about/listofauthors
Abena began her insurance career in 2008 and has since gained diverse experience across personal, commercial and specialty lines of business. In her current role, she is responsible for underwriting renewal and new business for Private/Not for Profit and public companies seeking Management Liability coverages. She also oversees a co-op program designed to provide business students with hands-on management liability underwriting training.
Abena is a graduate of the Global Professional Master of Laws Program and holds the Canadian Risk Management and Registered Professional Liability Underwriter Designations.