How big a problem is fraud in Canada? | Insurance Business Canada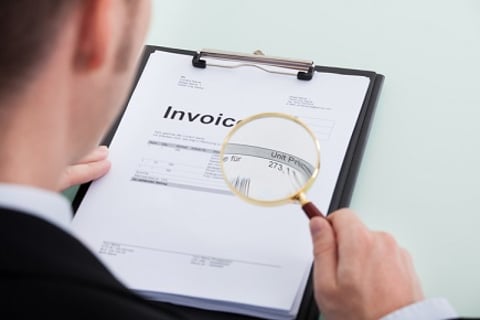 Fraud happens in almost every organization in North America - yet most fraud goes undetected and, remarkably, government agencies are worse at detecting fraud than the private sector according to a report by the risk management software company ACL.
Its 2017 fraud survey polled more than 500 professionals in the US and Canada and found more than 80% of business leaders thought their organization had 'medium' to 'no risk' of fraud – a view that appears largely misplaced, particularly as it comes at a time when former bank employees are alleging to the House of Commons committee that a universal culture of forgery and fraud existed among the big five banks with clients being billed for services they hadn't asked for and without their consent.
Earlier, former bank employees anonymously told CBC that wealthy clients were billed for insurance they didn't ask for and without their knowledge.
Search and compare insurance product listings for Crime from specialty market providers here
"I know at my bank they ask for services fairly aggressively and I think that's fair and that's how it's supposed to work," said Dan Zitting, ACL's chief product officer. "However, is it very difficult to tip that into a culture that says 'well I need the commission so bad I'm going to fake the signature and increase the credit limit'? I've certainly seen it happen with clients in the US. It's hard to imagine it doesn't happen to some degree in Canada."
Zitting believes, however, that solutions to this fraud culture do exist. He believes that detection mechanisms that inform employees when relatively benign fraud occurs, like adding lunches to expenses unnecessarily, could potentially send a strong message and adjust people's attitudes.
However, worryingly, he believes that the culture of silence is strong and government agencies being under political pressure to keep quiet while allowing markets, like the financial industry, to police themselves is creating a breeding ground on which fraudsters can thrive.
"In the private sector I think it's pretty clear that self-regulated industries tend to make a less concerted effort against fraud detection and investing in internal controls," Zitting said
"It's a resourcing problem, lack of attention and focus on the issue. On the other side of it there's perhaps a bit less motivation to find these sorts of issues. There can be a bit of protectionism especially when fraud occurs - a lot of times leadership would rather not hear about it than actually find and stop it."
How much of an issue do you believe that internal fraud is within the insurance sector? Leave a comment below with your thoughts.
Related stories:
Brokers warned as car thefts spike in Alberta
Authorities lay more charges on ex-Mountie accused of insurance fraud