SCC to hear lawyers' liability case regarding non-legal referrals | Insurance Business Canada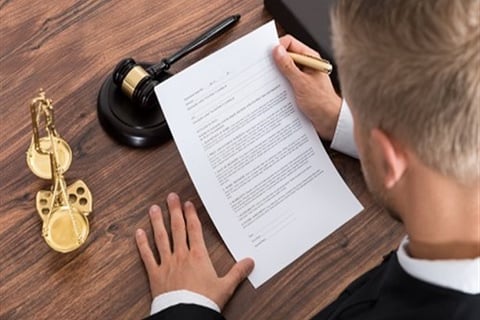 The Supreme Court of Canada (SCC) will address – for the first time – the financial liability faced by lawyers when they refer their clients to other service providers.
Last week, the SCC granted leave to appeal in the Salomon v. Matte-Thompson case. In the case, Montreal lawyer Kenneth Salomon and his firm Sternthal Katznelson Montigny LLP appealed the Court of Appeal's unanimous decision that holds them liable for the $6.8 million in losses their client Judith Matte-Thompson sustained from an offshore hedge fund that was actually part of a huge Ponzi scheme that collapsed in 2007.
Search and compare insurance product listings for Professional Liability from specialty market providers here
In 2003, Matte-Thompson invested her money in the fund after Salomon referred her to his own financial adviser and friend, Themistoklis Papadopoulos of the now-defunct Triglobal Capital Management. Salomon, however, was unaware that Papadopoulos was actually a charlatan who abused the investments of Matte-Thompson and many others.
Doug Mitchell, a lawyer from IMK Advocates serving as Salomon's counsel, commented that he was pleased with the SCC's latest decision.
"I hope it will allow the Supreme Court to confirm that lawyers cannot be liable for mere referrals to another professional, and that (a) the plaintiffs must still prove that the referral, or the acts of the referring lawyer, must actually be the cause of the loss and (b) repeat and reinforce the accepted notion that courts of appeal cannot, and should not, interfere on findings of fact on causation," Mitchell said.
Azim Hussain of Norton Rose Fulbright Canada LLP, representing Matte-Thompson, told
The Lawyer's Daily
"we have no comment at this time since this is an ongoing matter."
Related stories:
Rockland lawyer under investigation for trust account discrepancies
Lloyd's battles law firm for trying to force arbitration