FAA requires higher insurance coverage for SpaceX's rockets | Insurance Business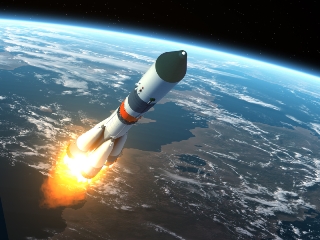 Thanks to a new mandate by the US Federal Aviation Administration (FAA), the most recent attempt to launch a commercial satellite from Kennedy Space Center carried five times as much liability coverage for prelaunch operations than in previous years.

Space Exploration Technologies Corporation's (SpaceX) Falcon 9 rocket – which carried US$63 million prelaunch liability coverage – was set to liftoff Tuesday morning to deliver an EchoStar broadcast satellite into orbit, but the plan was scrapped due to high winds. The launch was rescheduled for later this week.

The higher limit imposed by the FAA on SpaceX "reflects heightened US concerns about the potential extent of damage to nearby government property in the event of an accident before blast-off," The Wall Street Journal suggests. The real reason for the increased coverage requirement, however, remains unclear.

The Wall Street Journal noted that prior to this year the required coverage for such prelaunch operations was US$13 million. Despite this change, the amount of coverage required for the flight itself has not changed.

Notably, another earlier rocket launch on the same pad by SpaceX in February had similarly increased prelaunch insurance coverage requirements.

Last year, one of SpaceX's rockets and its satellite payload were destroyed in an explosion at Cape Canaveral Air Force Station, near Kennedy Space Center. A spokesman for the aerospace company claimed that there "was an anomaly on the pad resulting in the loss of the vehicle and its payload," which led to the accident.

The explosions left the Air Force pad damaged and decommissioned until repairs finish this summer. For its involvement in the accident, SpaceX was grounded from launching until January this year.

When asked about the increased coverage requirements, an FAA spokesperson told The Wall Street Journal that it determines liability coverage on a case-by-case basis, depending on rocket trajectories, launch locations, and so on. When further pressed whether the 2016 SpaceX accident influenced the coverage limit increases, the spokesperson declined to comment.

Nova Scotia could soon be the site of its very own $110 million spaceport, meanwhile. Construction of the Canso launch facility begins this year, and is expected to finish in 2020.
Related stories:
Israeli Spacecom to receive $196m payout over explosion that destroyed satellite
Chinese space station Tiangong-1 out of control—will crash to Earth