Hit by BC wildfires? Top tips for your clients making claims | Insurance Business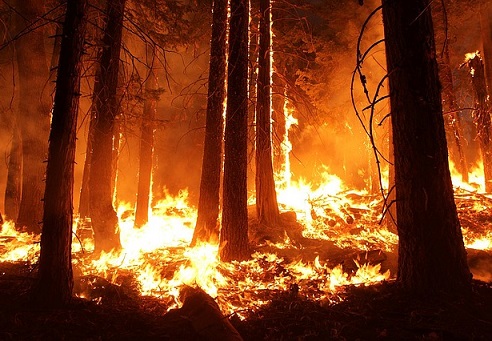 The total loss of the British Columbia wildfires will not be known for some time. The gravity of the situation is not yet comparable to the Fort McMurray wildfires – but the loss is likely to be catastrophic nonetheless.
In the past week, more than 14,000 people were forced to flee their homes as wildfires ripped through the western province. Many will have lost little; some will have lost everything. Regardless, it will be a long and complex recovery operation for the insurance industry to carry forward. The hard work starts now.
"We work with our broker partners to encourage customers to start their claims process as soon as it's safe to do so," said Anthony Black, national catastrophe manager at RSA. "This should begin with a phone call to the customer's broker or insurance company.
Search and compare product listings for insurance against Property Damage from specialty market providers here
"If your customers have been forced to evacuate their homes, the priority should be to get their families and themselves to a safe place. Listen to radio, TV and social media for the latest updates from officials and follow their directions.
"Register with the local evacuation centre and the Red Cross. This will assist officials in determining the needs of the people. When safe to do so, people should contact their broker or insurance carrier to begin the claim process and obtain any potential assistance immediately needed."
RSA has offered some helpful tips for customers needing to make insurance claims:
Do not re-enter your house unless an authorized adjuster or emergency services expert has given approval.
When accessing your property for the first time, make sure you are wearing the appropriate clothing, like boots, safety glasses and rubber gloves. Extreme caution is advised when re-entering your home as structures may have been damaged or moved.
Once you've accessed your property and know the condition, call your adjuster or contact your broker to update them. They'll be able to provide assistance on what the next steps are.
Take photos where possible and provide to your insurer. They will be used to assess the damage to your home and contents.
Listen to the authorities and local media for instructions.
Check food and water supplies for contamination and spoilage.
The BC wildfires will likely be a logistical nightmare for loss adjusters and brokers. Black explained: "The primary concern for adjusters, similar to the situation in Fort McMurray last year, will be the isolation factor. The rural locations of the wildfires are logistically challenging and insurers will need to deploy adjusters and support from across the country to assess the situation on the ground with their customers."
The industry learned a lot from the calamitous events in Fort McMurray last year. It became painstakingly clear that the industry must be even more prepared to tackle disasters by having flexible and scalable plans in place and undertaking robust catastrophe modelling.
"With the increase of frequency and severity of events such as these, product development is a key area for our industry," said Black. "We need to tailor our product offerings to respond to catastrophes, making it affordable, attainable and sustainable to our customers and ensuring it meets their needs."
He added: "There has also been better collaboration among insurance carriers, governments and industry in the aftermath of a catastrophe. Technology has played a significant role in the initial assessment of catastrophes, the scalability of operations and in the interactions with customers."
Related stories:
Industry's robust response to BC wildfires is step in right direction
BC wildfires: Social media is key for client communication