Internet of Things boosted by hype but held back by lack of strategy | Insurance Business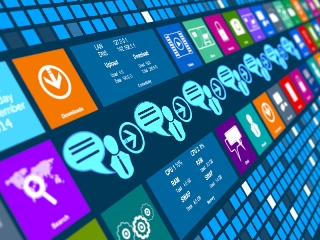 Technology is always a great disruptor and the Internet of Things (IoT) is one of those buzz phrases getting a lot of airtime at present. But while there certainly seems to be some substance to the hype -- IoT sits high on the agenda in the insurance sector – it will be some time before we see mass deployment, due to a lack of clear strategy.
These are the findings of a recent survey of 300 insurance professionals worldwide, carried out by research house FC Business Intelligence.
A total of 41.6% of respondents said that IoT is either an urgent project for their business, or in the top five priorities over the next 12 months, while 41% said it is fairly important but not key. This split is backed up by an even 50/50 split response to the question, "does your company have a strategy for IoT adoption?"
Half said "yes", half said "no", suggesting that while IoT is viewed as important, there's still a large number of people who are not sure why, or how to make it relevant to their organization.
Indeed, in the race towards IoT implementation, 58.9% of respondents said the industry views it as a long-term goal and is still about five years away from mass implementation. For 34.6%, the next 12 months will be critical in terms of implementation, while just 3.4% believe the industry is already embracing the change.
That said, investment in IoT is expected to largely stay the same, or even increase just slightly. But an overwhelming majority (71.4%) do not expect IoT to be a major disruptor to insurance services in 2016.
There is an almost even split between respondents who are already applying IoT in some areas (30%), are in the strategy and planning stages (33.1%), or are not yet ready to address IoT (32.7%).
The biggest obstacle, with 40.7% of respondents agreeing, is lack of clear strategy for IoT. Further issues, which all hovered around the 14% mark, include privacy issues, customer engagement and cost of implementation.
The vast majority also don't really know who the biggest influencers are likely to be. Names like Google and Apple made an appearance, but really it looks like the field is still wide open.
In terms of where IoT will have the biggest impact, general insurance looks to be the clear leader, with 52.7% of respondents identify this sector. Health and life got a surprisingly small proportion of the vote, with just 22.1% and 5.3% respectively. This is despite the fact that a significant amount of development work in terms of connected devices is being done in these sectors.
These findings also seem to run against the perceived value in applying IoT to insurance, with 24.7% expecting it to be used for customer "behaviour steering". This is essentially persuading customers to behave in a less risky manner, by offering them rewards or discounts for deploying telematics in their cars or wearing a fitness tracker and proving that they a leading a safer or healthier lifestyle.
Risk-based pricing was perhaps unsurprising as the second most valuable application for IoT, while fraud detection was interesting in that it came lowest in the vote, with just 4.9%.
This was echoed in the question: "which department has the most to gain from IoT?" with the majority (19.8%) saying underwriting. Meanwhile, fraud was one of the lower suggestions with just 3.4% of the vote. Product, claims, marketing and innovation also scored fairly high in terms of impact.