Why brand reputation is the biggest risk of 2017 | Insurance Business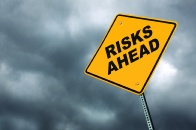 Reputational damage of a brand is the biggest threat organizations face in an unstable marketplace and an unpredictable regulatory environment, according to
Aon's 2017 Global Risk Management Survey
.
Perhaps it comes as no surprise given the recent examples of the United Airlines' passenger removal episode and major advertisers seeing their commercials played on YouTube hate videos - reputation can have a huge impact on an organization.
Learn more about reputation insurance here.
According to Kieran Stack, chief commercial officer at Aon Risk Solutions, insurers have been innovative in addressing the risk – but there may be a need to take that innovation even further.
"There's always going to be components of reputational and brand damage that is a business risk," he said. "But if you step back and look at, what are the potential causes? Supply chain management, cyber, unethical behavior.
"The evolution to take it further would be to look at the trigger as well, in terms of providing coverage for intangible assets like brand associated failures."
Want the latest insurance industry news first? Sign up for our completely free newsletter service now.
After reputational damage, economic slowdowns, increased competition and regulatory changes ranked second, third and fourth as the greatest risks listed in the report.
"The one take away for risk professionals is: don't fall into a false sense of security of 'we understand our risks'," Stack said. "It's vitally important to go back and look at how prepared you are around those risks. Have you identified internal and external vulnerabilities?"
Meanwhile, political volatility shot to ninth greatest risk from 15th in 2015, according to the survey respondents who also said they were less prepared to deal with political threats now than they were before.
"If you think about the possible changes to trade agreements, if you think about the possible changes to immigration policy, it has a significant impact on industries importing goods, importing talent," Stack elaborated. "You think about industries like retail, like healthcare, the hospitality industry that's relying on an international workforce.
"When you look at the geopolitical environment, you look at Brexit, multiple elections in Europe, the US election, political scandals, rising populism - all of that context is starting to elevate political risk."
Related stories:
Aon sheds light on biggest risks facing companies worldwide
We are looking for Canada's Elite Brokers