'A dramatic rise in liabilities' is putting the pressure on commercial auto | Insurance Business Canada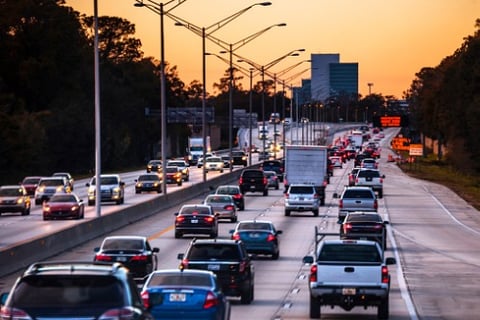 The road for brokers' commercial transportation clients in Canada has been bumpy as of late, with the insurance market for these risks experiencing significant pressure after a five-year period in which the frequency and severity of losses skyrocketed and insurance rates lagged.
"Trucking companies are exposed to ever increasing liabilities arising from the operation of the vehicles used to transport goods or people," said John McGlynn, director of transportation for Burns & Wilcox Canada. "We've seen a dramatic rise in the claims costs resulting from accidents causing bodily injuries as more cases are going to trial with subsequent higher settlements. For those operations hauling goods for others, theft of goods and internet fraud continue to challenge carriers."
In fact, cargo theft is a top-of-mind issue for all shippers in Canada, especially as false representation on the internet continues to result in loads being given to so-called "phantom carriers."
"In addition, criminals continue to prey on carriers who leave cargo unattended," explained McGlynn, adding that clients are trying to address this issue. "CT-PAT sanctioned yards provide some security, and more yards and carriers are raising their standards."
In light of this array of risks, it has become more difficult and more expensive for commercial transportation clients to purchase auto and motor truck cargo insurance in the last two years.
"Auto liability claim settlements have continued to escalate due to more claims going to trial. More claims are being 'financed' by third parties that provide plaintiffs and their counsel with funds prior to a settlement," said McGlynn. "Also, physical damage claim severity has risen due to the ever-increasing electronics and sensors imbedded in newer trucks."
Moreover, similarly to the personal auto side, distracted driving continues to be one of the reasons for higher accident frequency, and the presence of more vehicles on the road is likewise driving up crash rates. A high-profile event like the Humboldt Broncos bus collision also did little to ease concerns about serious losses in the commercial auto space. One silver lining of the tragic event was that it led to calls for mandatory training for semi-trailer drivers, alongside other fixes.
"The Humboldt crash brought to light the ease in which anyone could obtain the licenses and permits necessary to operate heavy vehicles. Since that time, Alberta has introduced higher training requirements for new drivers," McGlynn told Insurance Business.
More broadly, a focus on risk mitigation with the help of new tools has pervaded throughout the commercial auto space in recent years.
"Growing driver assistance technologies and AI are being implemented to assist drivers to make better decisions on the road," said McGlynn, though he cautioned, "The implementation of new technologies is still in its very early stages of deployment, so we haven't seen the full benefit in reduced crash rates yet. Other forms of AI and the implementation of driver-assisted or autonomous vehicles is the next step in reducing the crash frequency."
The right insurance partner is key for clients and brokers navigating the tough commercial auto marketplace. Burns & Wilcox Canada provides coverages to insure excess liabilities (umbrella), cargo and auto physical damage options to assist truck companies in managing these exposures. In the US, Burns & Wilcox also offers auto liability options for truck operators through its three transportation centres in Dallas, Indianapolis, and Salt Lake City.