Make waves with marine insurance | Insurance Business Canada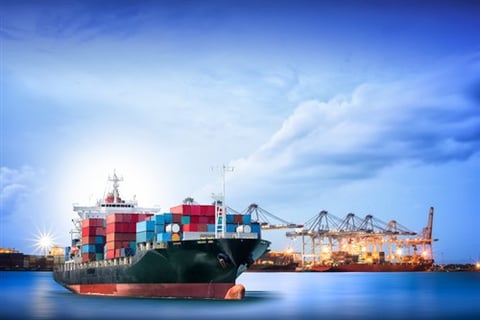 Marine general liability insurance plays a crucial role in enabling companies that build, operate, service or repair marine vessels to carry out their operations.
Companies operating in this industry face a wide range of risk exposures associated with the numerous manual tasks they carry out, including welding or painting in confined areas, abrasive blasting operations, asbestos removal, exposure to dust or air contaminants and the resultant pollution risk.
"Some of these facilities are also prone to losses due to flood, hurricane and other natural calamities," says Patrick A. Barco, National Product Leader, Marine, Burns & Wilcox.
Insurance brokers have a responsibility to ensure that their marine professional clients have the proper professional liability insurance coverage in place. Undertaking a ship repair job is serious business and the work needs to be completed to stringent industry standards and regulations.
Barco gives the example of a repair to the hull of a ship that requires welding and plating work. "If not done as per specs and tested with sea trials and other class inspection approvals, the company could be taken to task by the shipowner should the vessel take in water, sink or any other resultant damage following a repair job," Barco says. "Lawyers are generally appointed and will have a field day as such losses can be enormous, based on circumstances of the claim."
Barco describes the current marine insurance market in North America as being competitive. It represents a good opportunity for brokers with the right level of expertise, and Barco advises brokers to do their research before deciding on an insurer to partner with.
"There are companies that can write the whole program or simply quote the marine exposure," Barco says. "Brokers should look for coverage and offer advice that will meet all requirements to the satisfaction of their clients and not leave any gaps in coverage. This could potentially expose their errors and omission policy, if not professionally advised."
Here, Barco outlines some of the key coverage features of a modern marine general liability.
Ship Repairers' Legal Liability
"This insurance is designed for ship repairers. It provides coverage whilst in their care, custody and control for damage to vessels under repair or alteration as required by the insured. Coverage can also be added to include loss or damage to a vessel whilst engaged in sea trials."
Terminal Operators' Legal Liability
"The coverage under this policy is designed to provide the terminal operator protection against physical loss or damage to vessels and/or crafts, including loss of use thereof, their equipment, cargo and related damages, including whilst loading and unloading. It also covers loss of life and/or bodily injury to third parties. All such events being whilst in their care, custody and control as a terminal owner or operator. The coverage can typically be combined with other marine liabilities."
Wharfingers' Legal Liability
"Coverage is designed for operators of commercial docks, wharves or piers and provides liability for damage to vessels, barges, equipment and cargo of others, whilst using the insured's facility as they load, unload or are docked."
Charterers' Legal Liability
"The coverage is designed for vessel charterers and provides indemnity for the charterers' legal or contractual obligation to a vessel owner as stated in a charter party agreement. The coverage typically addresses any liability exposures, such as hull damage, safe berth, loading, unloading and stowage of cargo damage to berthing facilities and other vessels. Also for loss of life or bodily injury to third parties resulting from negligent acts of the charterer."
Stevedores' Legal Liability
"This policy provides coverage towards legal liability as stevedores securing the structure on board the vessel and engaged during the loading and unloading of a vessel. It also includes coverage for physical loss or damage to the property of others, whilst in their care, custody and control, whether resulting from negligence, wrongful act or other like occurrences, including resultant loss and/or damage or other consequential loss or damage, if any, to property."