Four challenges facing brokerages in the new normal and how to overcome them | Insurance Business Canada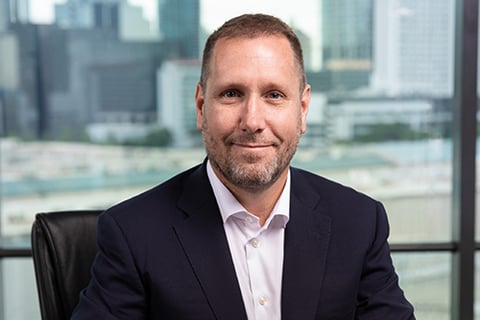 It will likely be a long time before the COVID-19 is truly in our rear-view mirror, though some effects of the pandemic are likely to be permanent. For instance, brokerages' adoption of digital tools to help them operate through national and provincial public health measures are adapting to a new normal, with many experts predicting that this trend is here to stay.
Find out more: Learn everything you need to know about Applied Systems here
As brokerages focus on their digital path forward, Applied Systems is here to help. The insurance technology firm has studied the common challenges that brokerages are facing today, as well as the tools that can help them move ahead on their digital journeys.
The first of these challenges is the fact that brokers need to transition their once face-to-face meetings for renewals and new business and make them virtual. To help brokerages with this shift, Applied offers Applied WebRater, enabling consumers to conduct self-service quotes on any device for their personal lines insurance needs 24/7.
Read more: How do digital brokerages perform compared to their peers?
Commercial lines represents a growing insurance segment where brokers have the opportunity to specialize and differentiate their businesses. In order for brokers to build and maintain relationships and trust with SMEs, the front office solutions need to give customers a simplified view of the business and reduce complexity in the quoting process. Indio provides real-time, online collaboration of critical policy data so brokerages can maintain their high standard for customer experience – no matter where their staff are located.
In the back-office, new commercial lines integrations with Applied Policy Works automates and standardizes the commercial lines submission and management process, making it easier for underwriters to identify each risk quickly and accurately so that submissions get the prompt attention necessary to compete. This increased operational efficiency better connects the broker channel to customers and their insurer partners.
Another typical challenge that brokers may encounter is ensuring that employees are being as productive as possible while working remotely. For this obstacle, Applied has two solutions on offer – data analytics and mobile services.
In fact, data analytics has become central to many industries amid the pandemic as leaders are relying on the data they have to help them navigate what's to come. Using Applied Analytics, brokerages have access to several dashboards to help them monitor employee productivity, including:
Employee Productivity Dashboard, which aggregates employee work efforts from what Applied Epic activities have been added, what activity notes and tasks have been added, as well as what activities are overdue, and
Employee Summary Dashboard, which displays policies in force for new and renewed policies, as well as what policies are cancelling/non-renewing per employee.
On the mobile front, brokers can leverage Applied Mobile to access client, policy, and sales information from their mobile devices, which allows them to address client questions wherever they might be, even if there's no desktop computer in sight.
Read more: COVID-19 crisis is an 'inflection point' for the insurance industry
The third challenge revolves around brokers' need to find new and unique ways to communicate and interact with customers. Applied-powered online customer self-service portals and mobile apps are brokerage branded and integrated with the brokerage management system to provide clients with the freedom and flexibility to interact with their broker when, where and how they want. Together, Applied CSR24 and Applied MobileInsured enable clients to:
Initiate policy changes and quote new policies online or through a brokerage-branded mobile app,
View, download and print policy documents,
Communicate via SMS text and
Pay their bill online, without having to come into the broker's office.
eSignature – available via integrations with Applied Epic empowers brokers to be truly paperless. Documents can be signed in minutes, so that brokerages can get contracts, applications, internal documents, and more filled out and signed with easy, legally binding e-signatures.
With the help of these technology tools and the broader ongoing support that Applied continues to offer its broker customers, brokerages will be able to continue acting as the crucial advocates for their clients, who themselves are facing uncertainty amid the COVID-19 pandemic.
"This industry has a noble mission and it has never been truer than today," stated Applied CEO Taylor Rhodes. "I thank each of you for what you do to safeguard and protect people's lives and possessions, especially now when it matters the most."